From our Shelf to Yours: Books We Know You'll love
After years of staying up till three a.m. to finish that four hundred page novel and hiding in the basement to read "just one more chapter", we have compiled a list of novels that we love and enjoy (and hopefully you will too!).
The War of the Realms Series
/ Chuck Black / Three Books / Science Fiction and Religious / Recommended for 14+ /
After a laboratory accident leaves him temporarily blind, Drew Carter becomes aware of a ferocious battle waging all around – a battle that no one can see, except him. Unbeknownst to him, this battle is between the Angels and the Fallen, the ultimate battle between good and evil. But the invisible evil isn't the only evil out there, and Drew finds himself on the run from humans and demons alike. Aided by his supernatural senses – another result of the accident – Drew becomes a deadly weapon in the center of an invisible war.
The Last Bookshop in London
/ Historical Fiction / Recommended for 12+ /
In the midst of WWII, Grace finds unexpected hope and purpose in the pages of books. However, the despair and suffering of war soon becomes a heavy burden, not just on her shoulders, but on all of London. In a time of death and despair, Grace becomes a hero to the people of London – not only because of the countless lives she helps save, but the hope she gives to the people through her books.
The Mysterious Benedict Society
/ Trenton Lee Stewart / Four Books / Fiction / Recommended for 13+ /
Join four brilliant kids on their quest to stop Mr. Curtain and save the world – it might sound like every other book you've picked up, but trust us, it's not! This book is brilliantly composed, with riddles, puzzles, and complicated clues around every corner. Only the four unlikely friends have a chance to succeed – Reynie, the brilliant problem solver; Sticky, basically a human encyclopedia; Kate, the positive adventurer, and Constance…whose true contribution to the team just simply can't be described (guess you'll have to read the book!).
Monty Roberts: The Man who Listens to Horses
/ Monty Roberts / Historical Nonfiction / Recommended for 15+ /
The man who single-handedly changed the equestrian world forever – and it's a completely true story, written by Monty himself. (Need we say more?) Through extraordinary experiences, Monty learns how to communicate in horse's language, helping him create the training method that is used world-wide today. However, this book isn't completely centered around horses, and weaves in and out of the romance, betrayal, trials, and victories that encompass Monty's life.
Wednesday Wars
/ Gary D. Schmidt / Comedic Fiction / Recommended for 11+ /
This comedy tells the everyday woes of Holling Hoodhood, an average middle schooler with a family name to uphold. But how can he be his best self when all odds are out against him, especially around his arch nemesis (who also happens to be his teacher), who goes so far as to make him read Shakespeare??
Wingfeather Saga
/ Andrew Peterson / Four Books / Fiction / Great for the Whole family! /
In a world of Fangs of Dang, Toothy Cows, Black Carriages, forbidden kingdoms, dangerous secrets, and Dark Seas of Darkness, anything is possible. Janner, Tink, and Leeli Igiby learn that quickly. They alone have the power to stop Gnag Nameless from conquering all of Arweair in his lust for power. This book is a personal favorite, and will surely have you on the edge of your seat.
Calico Captive
/ Elizabeth Speare / Historical Fiction / Recommended for 12+ /
This is the enchanting, romantic, and adventurous story of a young girl, Miriam Willard, who is taken captive by Indians along with her sister's family. Based on a real story, they journey through the hostile Indian territory, live with the Indians, and then are sold to the French. In the midst of her adventures, Miriam matures and gains perspective, but she never loses her spunky and determined attitude that constantly gets her in trouble, but, surprisingly, also helps save all those she cares about.
Cross Our Compass
/ Historical Fiction / Recommended for 13+ /
This heart wrenching tale of brothers Dave and Joe, bonded by childhood bliss and exceptional brotherly love, takes you on an emotional roller coaster as they experience the hardship of WWII as paratroopers. Separated early on, they each learn what it means to cling to the cross in rough times.
A Philadelphia Catholic in King James' Court
/ Martin de Porres Kennedy / Apologetic Novel / Recommended for 13+ /
Shortly after his father's death, Michael O'Shea spends his summer in the fields of Amish country on his uncle's farm. Michael's Catholic faith is tested against the fundamentalist Christians in the area, including his own uncle and cousins. Join him as he discovers the truths about Catholicism and as he defends his faith. (If you are looking to learn apologetics, this is your book!)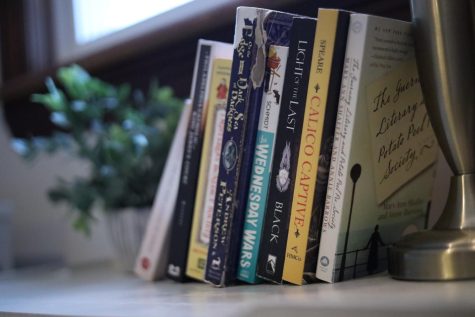 "Reading is…It's going somewhere without ever taking a train or ship, an unveiling of new, incredible worlds. It's living a life you weren't born into and a chance to see everything colored by someone else's perspective. It's learning without having to face consequences of failures, and how best to succeed." – The Last Bookshop in London
As always, make sure to get your parents' permission before checking out any of these books! Happy reading!
Leave a Comment
About the Contributors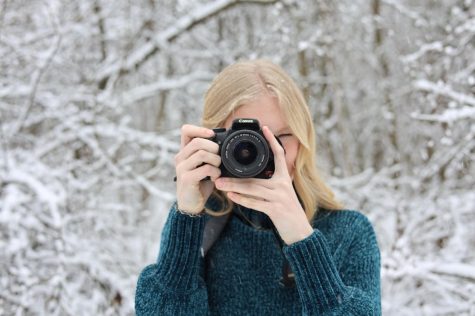 Olivia Schlater, Reporter
Olivia Schlater is a junior from Columbus, Ohio. She enjoys photography, graphic design, baking delicious treats, hiking, playing piano, skiing, and reading....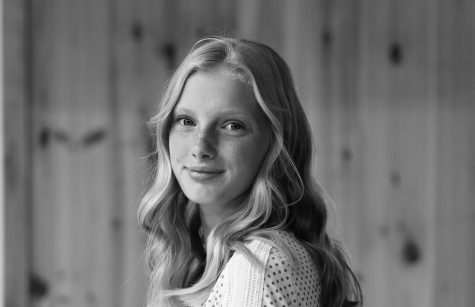 Anna Schlater, Reporter
Anna is a junior from Columbus, Ohio. She's an avid reader, amateur photographer, and loves animals. Among other things, she enjoys skiing, cross country,...