March for Life 2023
For almost 50 years, the "right" for babies to be aborted has been legal across America. For the years after that ruling, there has been a march for the lives of the babies that have a chance to be saved and those who have been aborted. Last summer, the federal constitutional protection of abortion was overturned to the joy of many. This year I got to attend the first March for Life after the overturning of Roe v. Wade. This event is a special point each year for those who are pro-life. Thousands of people march for the right to life of unborn babies. Thousands of people stand up in defense of those who cannot defend themselves.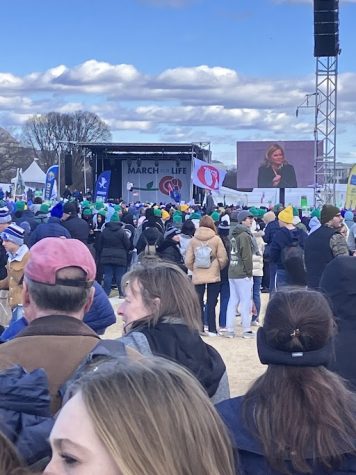 Although a smaller group than last year, the number of people there was amazing to see. The March began in the National Mall with the gathering of all those marching for the rally. There were pro-life speakers that spoke before the actual march, including Jonathan Roumie, the actor of Jesus from "The Chosen", and Dr. Gianna Emanuela Molla, the daughter of St. Gianna Molla.
Along the route, there were groups of people supporting those marching with signs, posters, and words. In opposition, there were quite a few protestors, but their words were countered with positive messages from those walking. The crowd of thousands that marched to protect the lives of unborn children shows how passionate these people are about their pro-life stance. It's easy to think you're alone when you can't see how many support what you stand for, but the March for Life is a clear picture for how united the pro-life cause is and what we support as a movement.
Leave a Comment
About the Contributor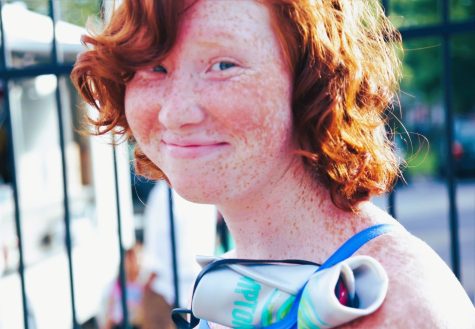 Olivia Henderson, Reporter
Olivia is a junior from Huntsville, Alabama. She is number six of ten children and has been a student at MODG for eleven years. She enjoys creative writing,...