From Athlete to Coach – An Interview with a Varsity Women's Coach
Bailey Greenslit is a coach for Lake Casitas Rowing Association. She has been involved with rowing since the summer of 2012. Bailey was a coach for Casitas Rowing since 2021 and has since been promoted to the coach of the Varsity Women's Team. She is also currently in her third year of law school and wishes to specialize in disability representation. Bailey graciously was open to telling us about her experiences through coaching!
How long have you rowed?
I rowed for three years in high school and all four years in college.
Why did you choose to stick with rowing through high school and college?
For me at the time, the only way I could go to a university was through doing sports. I joined rowing and liked it. Once I started applying to colleges I mainly focused on continuing to row; I didn't have much of a career path in mind. While in college I discovered what I wanted to do.
How did you begin coaching?
My old coach (Wendy Gillett, current Freshman Girl's coach). During COVID, she reached out to me saying they needed coaches for the high school teams. I was very open to it because my experience in high school was awesome. I wanted to be the same type of influential figure that my old coaches were to me, so I didn't hesitate when the opportunity arrived.
What has coaching taught you?
Coaching has taught me that being a leader wasn't about changing people. It is more about helping people with the changes they want to make. It's less leading a horse to water and forcing them to drink, but you can try and light up something within their heart to dig deep and find transformation there. You can't force people to be different.
What qualities should a good coach have?
There are a lot of different varsity coaches out there. There are those who like to drive their athletes to exhaustion and those who choose to pace their athletes. I've found that those who push their athletes to exhaustion are the types whose athletes burn out or lose hope they will ever get better. I think a good coach is a guide rather than a pusher. Although pushing is good in moderation, guiding people to help them achieve their goals is better in the long run and will help them grow much more.
How do you balance coaching and other activities?
It's a constant balancing act between school, coaching, family, etc. Rowing in college taught me a lot about managing it all. I think a lot of it is just trying to get to your next checkpoint. For me, it's getting through graduation and then passing the bar exam. I don't need perfect marks to do that and it would be practically impossible to manage perfect grades and life. Taking time for yourself and not getting caught in the cobwebs is extremely important as well.
What is the best part of being a coach?
Being with the athletes is really awesome. You guys crack me up! I'll be having a really bad day and I'll come here and instantly my mood is lightened. It's one of the highlights of my day. Just watching you guys change in a year's time is amazing.
Is there a favorite coaching memory you would like to share?
My old coach would describe me as a baby deer because I was extremely long and lanky. It always brings back fond memories of her teasing me about it. My college coach also holds good memories. He was extremely tough and wouldn't give out compliments lightly. I remember after a really hard race we beat one of our rival teams; after the race, he gathered us up and told us how proud of us he was. The entire team almost started crying because this was a huge honor from our coach. He just never said stuff like that so it was really a core memory for me.
Leave a Comment
About the Contributor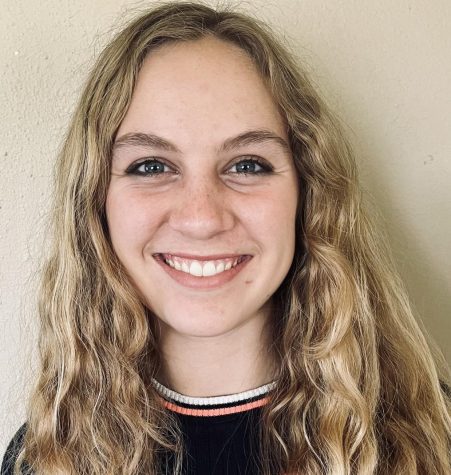 Charlotte Peters, Reporter
Charlotte Peters is a junior from Ojai, California. In her free time, she enjoys reading, raising livestock, coxing on her rowing team, and losing at chess...