Interview with a MODG Baseball Player
Interview With a MODG Student Athlete: Thomas Joly
Thomas Joly is an 8th grade student here at Mother of Divine Grace. He has been playing baseball for about a decade and agreed to share some of his baseball journey with us!
How old were you when you first began playing? What got you to start playing?
Thomas recalls that he started playing baseball at age 3 and began playing because "[of] my best friend; he told me I should play."
What are some of your favorite positions and why?
"Catcher, but I do them all." He further elaborates, "…I just love catcher because you're always touching the ball, every time." Thomas is a skilled player who has spent many hours perfecting different positions. He continues, "I also love to hit." Thomas is dedicated to baseball by practicing his hitting form everyday.
Did you participate on any teams or training programs over the summer?
Over the summer of 2022 Thomas had the chance to compete on a Cal Ripkin 12 and under tournament team called the Bellevue Bulldogs which was managed by his father. Thomas was very proud of how far they went and their accomplishments. He goes on to talk about the tournaments, "[We competed in] five tournaments, two warm up tournaments just to get you ready for the [Cal Ripkin 12U] Districts. [We] got 4th place in Districts, just barely enough to move up to State." Thomas continues to say that the Bulldogs placed first in the Tennessee West Division of the Cal Ripkin 12U State Championship. He says for the state tournament, they got a "horrible pool draw" and they had to play the"two best teams out there." He pauses and says, "Well actually the second and third best, we were the best because we won that one." One can see the obvious pride for his team and the sport he loves. His experience did not end there, as the Bulldogs went to Cal Ripkin 12U Southeast Regionals in Glenn Allen, VA! He says his team was "one game away from the semi-finals." It is clear from his excitement that he enjoyed playing in the competitive atmosphere and gaining valuable baseball experience.
Have you received any awards or nominations?
"A ton!" he exclaims. "Three MVP's, the State Championship ring, one other first place ring [won] in a [travel ball] tournament, quite a few medals and a few trophies…" Anyone can tell how proud he is of the hard work he and his teammates put in every day that got them to these competitive tournaments.
What teams are you playing on currently? Any homeschool teams?
"I'm doing a travel ball team [for the first time this year]," but then he also adds, "…[but I'm] kind of on a break though." His travel team, the Redbirds, is in fall training right now, but other than that team, Thomas is in the off-season. Thomas also shared that he plays on the Monarchs Middle TN homeschool team, which plays local 6th-8th grade school teams each spring.
What are some goals you're working on for the next season?
He first stated that he wants to receive some of the "Scout's attention." This is his long-term goal, as he has big dreams of playing in college and hopes to be noticed by a college baseball scout. His short-term goals are "to get better and hit 300 feet; that's my goal. I can hit [about] 275 feet [currently]."
Have you ever coached or assisted any younger teams?
"I mean I've helped out but never really coached." He says he volunteers on his little sister's softball teams and his little brother's baseball team. When not playing or practicing for his own teams, Thomas gives his extra time to help younger players.
What is your favorite baseball memory or moment?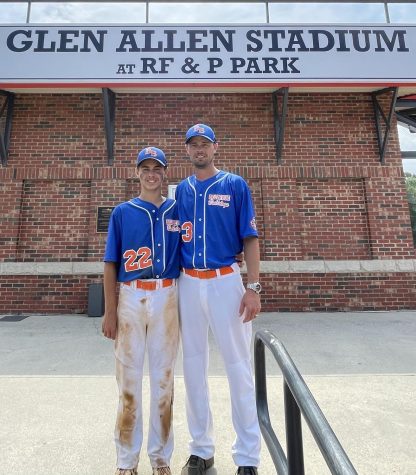 Thomas' favorite memory is this past spring and summer and "going all the way from [state] to Regionals" with the Cal Ripkin Recreation team, the Bulldogs. He also enjoyed all the fun he had with his teammates and coaches throughout the season for his Monarch and Bulldog teams! He also mentions hitting about "15 [to] 16" out of the park home runs this season, clearly a credit to his hard work ethic.
What are your plans for baseball in the future?
When asked his plans for baseball in the future, Thomas immediately responded, "Yeah, the MLB." He hopes to be the "St. Louis Cardinals' next-best catcher, up there by Yadi," referring to Yadier Molina, who is currently the St. Louis Cardinals' catcher and also Thomas' favorite MLB player. "But first," Thomas says he plans to "…go to college and play for Vanderbilt and be their catcher."
As anyone can tell, Thomas Joly is working very hard and has big dreams. Congratulations on your summer tournament wins and keep up the good work, Thomas!
View Comments (4)
About the Contributor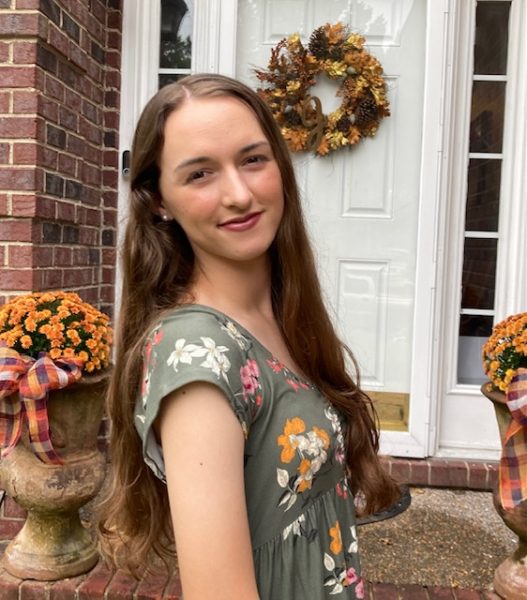 Ava Clare Joly, Reporter
Ava Clare is a senior from Nashville, Tennessee.  In her free time, she enjoys Irish dance, reading, writing, and baking.