NHS Rosary Group
"The Rosary is the most excellent form of prayer and the most efficacious means of attaining eternal life. It is the remedy for all our evils, the root of all our blessings. There is no more excellent way of praying." (Pope Leo XIII)
Mother of Divine Grace School's National Honor Society chapter is named in honor of the man who was rightly known as the Rosary Pope: Leo XIII. Out of a great love for this prayer and a desire to increase attention to it, he promulgated the Rosary in no less than twelve encyclicals.
This year and going forward, in an effort to take the pope's words even closer to heart, the NHS chapter is formalizing a school-wide prayer initiative begun by students years ago. This Ora Pro Nobis Project will be run by senior chapter leaders who invite all students to join them online twice a week in the "Upper Room" for community prayer.
When?
-Mondays at 3:00pm PT (6:00 PM ET): Divine Mercy Chaplet
-Fridays at 10:30am PT (1:30 PM ET): Rosary and Litany
Where?
-Zoom link to the "Upper Room": https://modg-org.zoom.us/j/83957906315
If you are interested in participating in this new project, please use this link to sign-up: https://www.signupgenius.com/go/10C094DADAF28ABF9C52-orapro.
If you have any questions about the Ora Pro Nobis Project, please email the senior coordinators, Rose, Mary Grace, and Landon, at [email protected].
The way to sainthood is found in prayer. Let us come together in community and pray.
St. Leo XIII, Pray for us.
Leave a Comment
About the Writer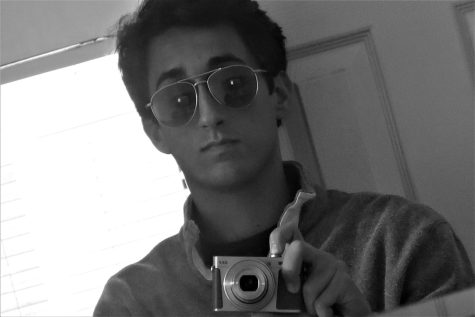 JohnPaul Pascale, Reporter
Among other things, JohnPaul Pascale dabbles in writing (especially politically motivated), thoroughly savors a good conversation, is always searching...