Student Spotlight: Therese Marambos, MODG Lacemaker
Therese Marambos (currently 8th Grade) is a MODG student who makes beautiful lace by hand and loves doing it. This is what she says about lacemaking:
How long have you been making lace for? ​​I've been making lace for about a year.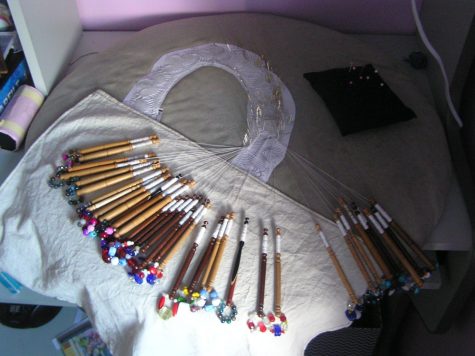 Why did you decide to start making lace?​ For a long time I was ​interested in lacemaking. Mom phoned up the lacemaking society and they told her to phone up a lady, who turned out to be somebody who we had seen at Church. She taught me the beginning stitches, and she gave me some bobbins. And then, the rest I mostly learned from YouTube.
What are some of the basic steps or techniques in making? Well, I suppose you use stitches. It's basically made out of crossing and twisting the bobbins.
What was your most challenging project?​​ Probably the one I'm working on. It's a mat edging. I've been working on it for 3-4 weeks, although I haven't been working on it steadily. This is the first time I've done a braid in bobbin lace.
What is your favorite thing about lacemaking? That just by moving the bobbins you can make a piece of lace.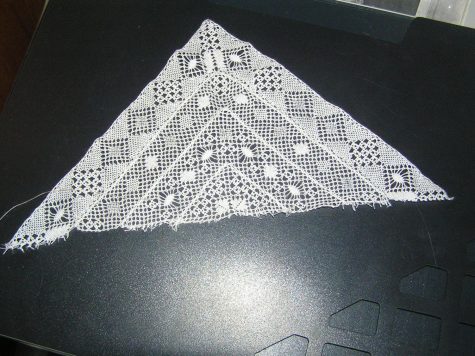 Is there anything you don't like about lace making? I like everything about lacemaking, except untying knots in threads and picking up dropped pins!
Is there anything that you learned through MODG that has helped you, as a lacemaker? How to do things in a step-by-step order, and patience!
Do you have any tips for other MODG students who would like to start lacemaking? Well, they probably should use a pattern; there's not a set way to do a pattern. There are many places on the internet, and maybe look into a lace-making group or society.
Leave a Comment