March Madness Recap!
What a basketball season this year! This March Madness was packed full of action and nail-biting! Sixty-eight teams fought the battle, and ultimately only two teams got he opportunity to play for the win. The term March Madness was coined in 1939 by an Illinois basketball coach. The NCAA, however, didn't use the term until a famous sports broadcaster from Illinois started using the term.
Even though this tournament starts with sixty-eight teams, it doesn't really gain its importance until the elite eight. This year, the special teams that made it to the elite eight were Villanova, Houston, Duke, Arkansas, Kansas, Miami, North Carolina, and Saint Peters. The first elite eight-game was Houston vs. Villanova. Houston's offense was the key to winning, but Villanova's defense pummeled Houston's offense. The game finished off 50-44, an incredibly close basketball game. But ultimately, Villanova pulled off the win.
Game number two was Arkansas vs. seed number two, Duke. This game ended up not being that close. Duke has been in the final four thirty-four times! They have the experience on their side, but they also were draining threes throughout the game. The Blue Devils beat the Hogs 78-69.
One of the most shocking games of the elite eight was the Kansas vs. Miami game. Kansas was losing by six in the first half of the game. This led the Jayhawks to step up their offensive game in the second half and led them to victory. They finished the game outscoring Miami by a whopping twenty-six points.
The final game, UNC vs. Saint Peters, was heartbreaking for the underdogs. Saint Peter's was the first number fifteen team to earn a spot in the elite eight. Unfortunately, Saint Peters fell short because of many missed shots and a slow defense. UNC took the cake, winning 69-49.
Now to the shocking final four-game. UNC vs. Duke was a great game. UNC beat Duke 81-77, a razor-thin margin. Now, the Kansas Villanova game was not close at all. Kansas had no problem in this game and sped past Villanova by 16 points. The game ended at 81-65.
The championship game was unbelievably close. UNC led the entire first half by 15 points! After halftime, the Kansas Jayhawks slowly began to take over. They started making layup after layup. However, If UNC had made that last three-pointer, it would have tied the game, which would have led to overtime. UNC probably would have pulled off the win if they got that opportunity. Kansas ended up winning the championship game 72-69. Go Jayhawks!
Leave a Comment
About the Contributor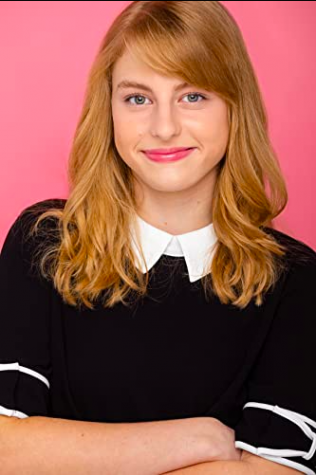 Abby Chapman, Reporter
Abby Chapman is in her senior year at MODG. She will pursue Broadcast Journalism in college and plans to attend law school.