How to Start a Virtual Faith Group – Men and Women need community!
Men and women need community! Humans are social creatures, and the ability to have a community of people who can talk about their faith and their struggles is invaluable.
However, it may not happen that you are in a place with people who would be interested in a Faith group, or maybe you would like to have a Faith Group with friends who don't live nearby. The obvious answer is to have a virtual Faith group! However, how should you go about it?
What should you do first?
Like most things, the first thing you should do is pray! Ask God to guide you to a good group of people.
Like most things, again, after you pray you should act!
Who would you like to ask to be in your Faith group? Start with your friends! Ask people who do activities with you, other orchestra members, volleyball players, MODG-ers, etc.
Keep it within a smaller age range. Generally speaking, it is good to have everyone be within 3 years of each other. (For example, 8th, 9th and 10th graders, or 10th, 11th, and 12th graders.)
Members who are closer in age may feel more comfortable talking about their experiences, which allows them to grow with the group. Those who are farther apart in age have different experiences, and it can be difficult to share if you are worried about members being too young to hear about a struggle. It will also be harder to find a book which everyone can relate to.
Figure out how many people you would like to have in your Faith group. If you have a lot of members, those who are more shy may feel anxious about talking. Nonetheless, there will probably be some people who can't come every week, so having more people may be fine depending on your group. However, keeping it under 10-15 is normally a good rule of thumb.
Having a limit is important!
Deciding a limit is not excluding anyone; it is for the good of the group, and, because you have already told yourself you are not going to add anyone, it is easier to say yes or no.
People feel more comfortable sharing around those with whom they have been growing in Faith. If you pray about it and feel like you should add people, add them, but be prepared to say no. Encourage them to start their own group! (Send them this article *wink wink*)
What is the purpose of your meetings?
Are you discussing a book? Watching videos together? Going through a book of the Bible together? Praying the rosary and talking about what has been going on in your spiritual life? Whatever you decide will shape the frequencies of the meetings and how they are conducted. However, do have a goal. It is very easy to get lost in the community aspect of the group, which is okay! But if your goal is a faith community, remember to build your meetings around the faith and Jesus.
How often can you meet?
How often you want to meet depends on everyone's schedule and the book/video/program. If you are doing a book with a shorter to medium length of each chapter, you may want to meet weekly to discuss your progress through the book. If the book has longer chapters, you may want to meet bi-weekly. If you are doing more of a bookclub style faith group, finishing the whole book before discussing it, you may want to meet once a month.
Things to consider when choosing a book, video, program, etc.
Price of the program (How expensive?)
Length (How much time would it take to complete each week?)
Are there questions for the program or would you have to make questions?
How discuss-able is it? (Is it better to reflect on the chapter/video by yourself? If so, choose another book/video.)
Contents of the program (Be aware of age range, and comfort level of members)
Be careful about the first thing you choose! Start with a shorter book/video/program with questions that can be easily integrated into a conversation. Your group hasn't grown together yet, so give it time and grace!
Last, conduct meetings!
Figure out the start time and end time. The meetings should last about 1-2 hours. Be aware of following day commitments and when you have your meetings. If your faith group is on a school night, and it goes late, you might not get up early the next morning!
Keep people on track. It's good to be relaxed and talk about other things, but make sure you talk about the contents of what you're studying together. Also! Start with a prayer before the official "start" of the meeting. You could let everyone have "social time" before the meeting starts. In the course of the meeting, create a goal to do a couple of the questions. It's okay to say "We should probably get started!"
If someone is sharing something important which isn't related to the question, don't cut them off. However, discern between on tangent good discussions, and off-topic "chat." Don't be scared to lead!
Give people the opportunity to talk, more than once. "Anybody else?" "Does anyone want to add anything before we move on?" Sometimes it takes people a few tries to formulate their thoughts/work up the courage to share.
Have fun!
Enjoy the meetings! Your group is supposed to be a group of peers coming together. It doesn't have to be organized like a classroom discussion. Realize you are all here to grow with each other, and enjoy it!
Finally, here are a few book recommendations
Book recommendations
Getting More out of Mass by Fr. John Muir
Getting More out of Prayer by Patricia Mitchell
I Believe in Love – A personal retreat based on the teaching of St. Therese of Lisieux by Fr. Jean C. J. D'Elbee
Emotional Virtue by Sarah Swafford (geared to older teens)
Geared towards women
Go Bravely by Emily Wilson Hussem
I Choose the Sky – A Scriptural Devotion for Women by Emily Wilson Hussem
Worthy of Wearing by Nicole M. Caruso
If you have any questions, please comment!
Leave a Comment
About the Contributors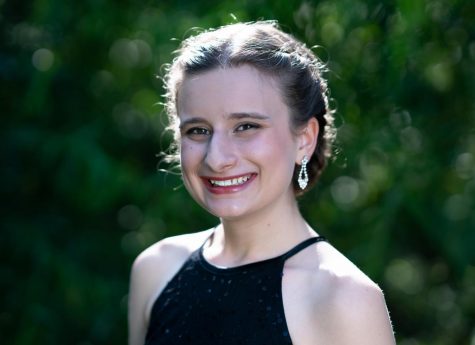 Susannah Cope, Reporter
Susannah Cope is a journalism student and a junior at Mother of Divine Grace School. She loves reading, singing, leading Bible studies, and watching movies.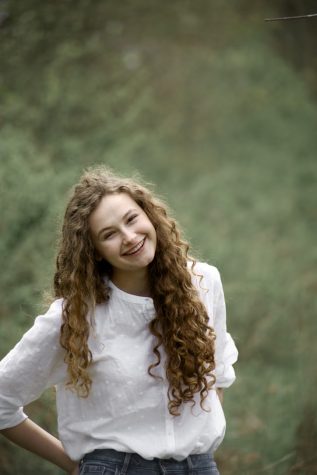 Kaity Gallagher, Reporter
Kaity Rose Gallagher is a News Production student and a senior at MoDG.  She has plans to attend higher education and major in theology.