The NFL Playoffs
Get ready because we are creeping up on Super Bowl 56! The Super Bowl will air on NBC on February 13, 2022, at the brand new SoFi stadium in Inglewood, California.
The playoffs have commenced and were a shocker to many fans. Many fans were upset about the NFL overtime rules. In the NFL, the referee tosses a coin, and one team wins ball possession. However, many think it is unfair. On the opening play, if the possessive team scores, they automatically win the football game, which happened at Arrowhead stadium in the divisional round.
But let's get into the most crucial part. First off, who was in the playoffs, and who won the conference games? The Green Bay Packers, Buffalo Bills, Tampa Bay Buccaneers, Cincinnati Bengals, Tennessee Titans, San Francisco 49ers, and the Los Angeles Rams all made it to the playoffs. Unfortunately, only four teams were able to move onto the next round. The four teams that proceeded were the Cincinnati Bengals, Los Angeles Rams, Kansas City Chiefs, and last but not least, the San Francisco 49ers.
Both conference games were extremely tight and Cincinnati ended up pulling the win over Kansas City by a field goal. The same situation also happened with the Rams. They ended up kicking a field goal which ultimately led them to winning the game.
The Super Bowl is one of the most stressful, loud, and high-pressure environments that can easily make a team choke. However, both of these teams are highly experienced. The Cincinnati Bengals and Los Angeles Rams will face each other in an unbelievable matchup. Now the question is who will take the Super Bowl LVI title?
In my opinion the Los Angeles Rams have a huge advantage over Cincinnati because they will be playing from their home field, SoFi. This gives the Rams a slight edge over the Bengals. Any time a team gets to play in their hometown it gives them more motivation to win for their city.
This will be a roller coaster of a game, making for a very entertaining and nerve-racking football game for every football fan.
Comment below who you are rooting for!
Leave a Comment
About the Contributor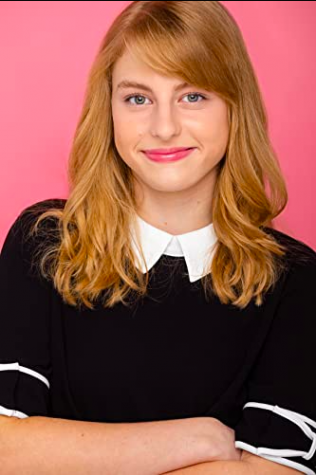 Abby Chapman, Reporter
Abby Chapman is in her senior year at MODG. She will pursue Broadcast Journalism in college and plans to attend law school.