MODG Student Businesses: Burning Quill by Catherine Mercugliano
MODG News is reaching out to our students who have started their own businesses! Catherine Mercugliano is just one of these students.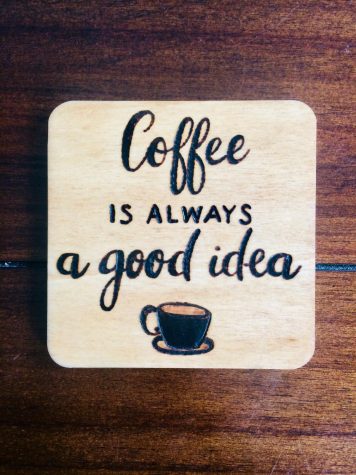 1. In your own words, please explain your business and its mission!
My name is Catherine Mercugliano and I started a small wood-burning business this past summer, called Burning Quill. The mission of Burning Quill is to use my talent of pyrography to glorify God by creating art that people will enjoy in their homes, to give as gifts, etc. My "motto," or what I try to always have in my mind when I work on wood burning orders and commissions, or even when my business hits a dry period of not getting many orders, is Colossians 3:17: "Whatever you do, in word or deed, do everything in the name of the Lord Jesus, giving thanks to God the Father through him."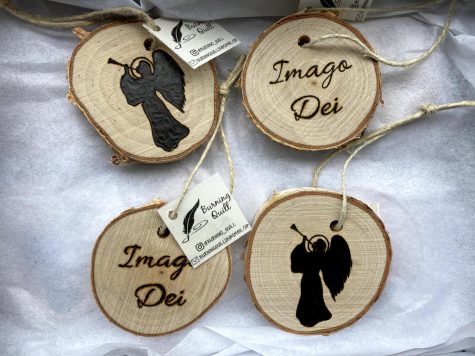 2. What inspired and led you to start your business?
What inspired me to start Burning Quill was that I really enjoyed doing wood-burning, and when someone would occasionally ask me for one, I always loved seeing it in their homes and seeing how much joy it brought them. So I decided to officially start a business so that it would be easier for people to see something I made that they really liked and would want to order, either for themselves and their own home, or a friend's or family member's!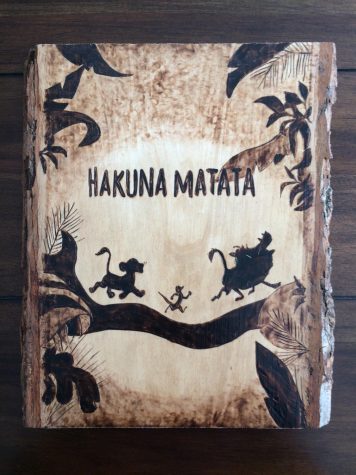 3. How has your business related to your faith? What have you learned that has brought you closer to Christ through your business?
This business is related to my Catholic faith because through it, I'm able to share beauty, both in Catholic art and Scripture, and also in other art, like nature and quotes and such. I also connect with people who order from me that I would most likely not encounter otherwise, and through those encounters, however small or brief, I have an opportunity to bring Christ to those people. I would say that the biggest thing I've learned from this business, and how it's brought me closer to Christ, is that even though I see what I do as a small thing that could have no impact on someone's life, Christ can transform even my small work when I give it to Him. He can bring about the most beautiful things through the littlest things we offer Him, and when I give my work to Him and trust in His goodness, I see the most amazing things happen.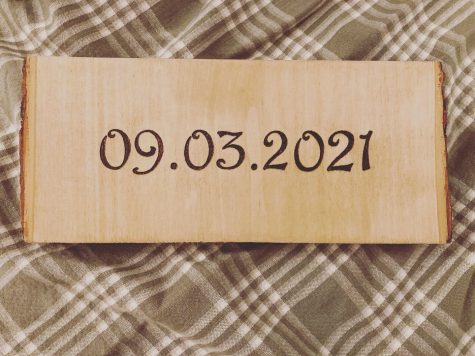 4. What has been the most challenging aspect of starting and sustaining your own business?
I think the most challenging aspect of starting and sustaining my own business is the inconsistency. There are times when I don't receive any orders for a while, and there are other times when I receive more orders than I can work on all at once!
5. And finally, how can our readers get in contact with you?
Sadly, I have not made a website yet, but I do have an Instagram page for Burning Quill! That's @burning_quill, so check it out to see some of my art 🙂 Instagram is the best way to contact me for any questions and/or orders, but if you don't have an Instagram, you can also contact me through email: [email protected]
___________________________
If you know of any MODG students who have their own business (or if you have one yourself!) and would like to be featured, please reach out to MODG News at [email protected]
Comment below which of Catherine's creations is your favorite!
View Comments (1)
About the Contributor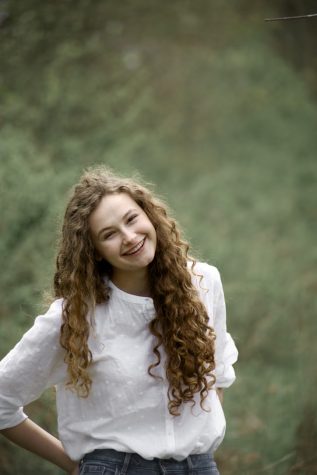 Kaity Gallagher, Reporter
Kaity Rose Gallagher is a News Production student and a senior at MoDG.  She has plans to attend higher education and major in theology.