Super Bowl LV: Kansas City Chiefs vs Tampa Bay Buccaneers
Super Bowl LV is this Sunday February 7th, 2021. The Kansas City Chiefs will face the Tampa Bay Buccaneers. The game is at Raymond James Stadium, Tampa, Florida (home to the Buccaneers).
The Kansas City Chiefs are back to the Super Bowl for the second year in a row led by their young star quarterback, Patrick Mahomes. Mahomes is known for his great leadership, even at a young age of 25. Mahomes, however, is not the only leader in the Chiefs stand-out offense. Travis Kelce (Tight End) and Tyreek Hill (Wide Receiver) continue to have a unique chemistry during the game and put up impressive numbers for receiving catches and yards. Although the Chiefs' defense isn't as highly ranked as their offense, they have proved they have what it takes to play their part in winning games.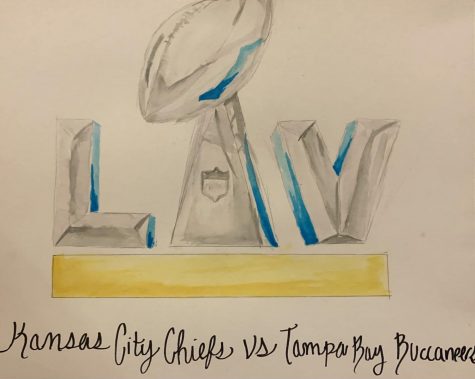 The Tampa Bay Buccaneers have the chance to be the first team in Super Bowl history to win at their home stadium in the Super Bowl. The Buccaneers' players had the chance of a lifetime this NFL (National Football League) season, to play with the man known as the "GOAT", Tom Brady, who has won six Super Bowls. Up to this season, Brady has played his entire professional career with the New England Patriots. Brady rose to the challenge with a new team and brought them to Super Bowl LV. Not only does the Buccaneers' offense have one of the most celebrated QBs, but they also have other NFL legends. This year Tampa Bay acquired Rob Gronkowski (Tight End), who has played his whole career with Brady in New England, and Antonio Brown (Wide Receiver). As for the Buccaneers defense, they have proved consistent throughout the 2020-2021 season.
In the midst of COVID-19, the NFL has decided to allow 25,000 fans to attend Super Bowl LV. Of the 25,000 fans, the NFL has decided to allocate 7,500 seats for healthcare workers.
Leave a Comment