This Day in History: Sputnik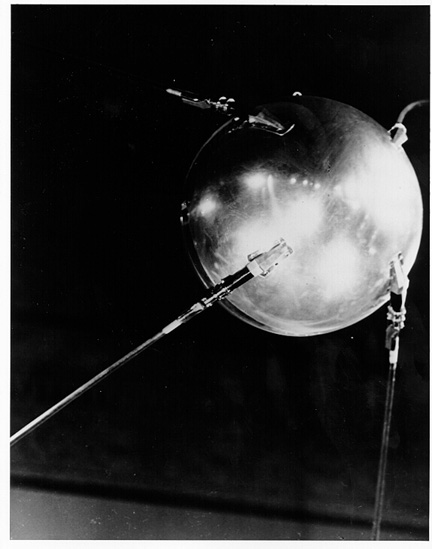 On this day, October 4, in 1957, an event occurred which is seen by many as the beginning of the space race: the first artificial satellite, Sputnik I, was launched into space by the Soviet Union. Weighing 183.9 pounds, it was much larger than the similar satellites the US was constructing at the time; it was, in fact, large enough to be seen from the earth with binoculars.
Sputnik spent its time in space continually orbiting the earth, which it did every 98 minutes. Its career ended in January of 1958, when, as was expected, it deteriorated in space.
Fun Fact You (Probably) Didn't Know: "Sputnik" is the Russian word for "travelling companion."