Be Ready: Snowstorm Prep
Don't get too comfortable if you have a day or two of warm weather, spring is still over a month away.
So if you live in an area where snow is a frequent event – or even if you don't – it's always good to be prepared for a snowstorm. Here are several things you should do beforehand.
Stock up on food. If the roads aren't safe, you won't want to have to go out to get groceries. Make sure that you'll have plenty to eat if you aren't able to go to the store.
In fact, it's wise to always keep a stash of water and non-perishable foods in case of emergencies.
If you have anything outside like patio furniture, kids' toys, etc., put it some place safe, like a basement or garage. If you have ride-em toys scattered across the lawn, you could easily not see them and trip over them once they're covered with snow!
Make sure you have snow shovels, ice scrapers, etc.
Have coarse sand on hand. Once the snow is stopped, sprinkle it on your driveway and on any paths in your yard. This will make it much easier to not slip.
Have flashlights, candles, and water on hand. This is especially important if you are in an area where you lose power easily in a storm. Flashlights and candles are, of course, good sources of light. If you need to cook something, you can light stove-top burners with matches if you have a gas stove. (Warning: Don't leave on stove-tops or ovens for a source of heat.)
Also be sure to have plenty of water stored, both for drinking and for flushing toilets, if you lose running water when your power goes out.
If you lose your landline when you lose power, make sure your cell phone is charged.
Have a fully stocked first aid kit.
Have a battery-operated radio, fully charged computer, etc, on hand. If you do lose power, you'll want some way of checking weather reports and whatnot.
Make sure you have plenty of hot cocoa and a good book, and enjoy the snow!
Leave a Comment
About the Contributor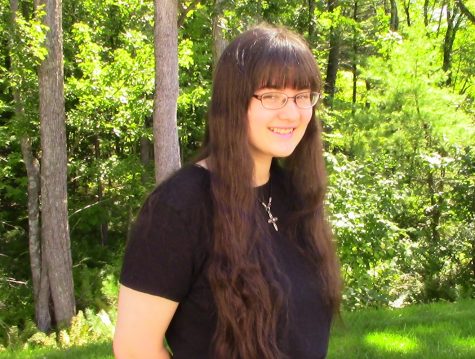 Katherine Milliken, Reporter
Katherine Milliken is a News Production student, and a senior in MODG. She loves to write, and plans on majoring in literature at college.