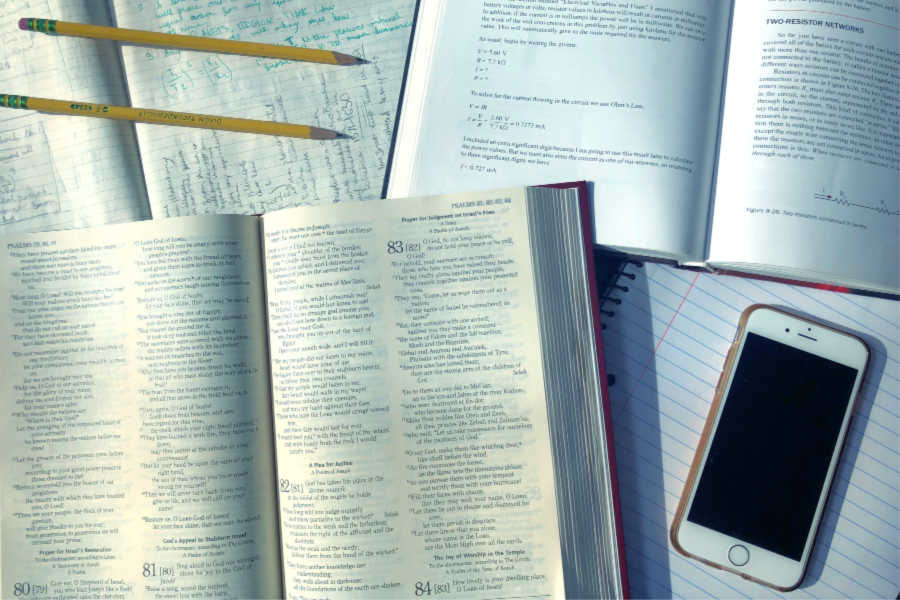 10 Easy Tips for More Productive Studying
Do you have trouble focusing on your schoolwork? Are you tired of distractions and all those half-hearted attempts at finishing your math lesson?
Focusing on school can be a challenge. Here are ten tips to help you have a more productive school day!
Get more sleep. No one can focus when they're tired! Build up a habit of going to bed earlier. Take one step at a time, and start with going to bed just ten minutes earlier.
Start the day early. Start your day being productive, and the rest of your day can be productive too!
Plan your day. Take some time on Sunday night to look at your assignments for the next week. Give youself a checklist for each day, or check out the Weekly List on the family site.
Choose your assignments wisely. When you plan your school list for the day, keep a balance of hard assignments, like tests, quizzes, or papers, with easier assignments, like reading or memorization work. Don't burn yourself out with too many hard assignments on a single day!
Have a study-routine. Having a study schedule builds up a habit of focus for your brain. Start your day with the hardest assignment, and go from there. You can thank me later!
Have focused study times. Rather than trying to have an intense focus throughout your whole day, try giving yourself a limited period of "focus-time" to get an important assignment done.
Turn off notifications. Turn off notifications on your phone and computer during study time. Nothing can suck away your time like trying to write back to every text and email you get! Save the mail for later in the day after your school is done.
Know when and how to take a break. Sometimes the most productive thing you can do is to give yourself a break. Just like your school time should be completely focused, your break should be completely free from thoughts about school.
Your break should leave you refreshed, so avoid things that might make you more tired. Go on a walk or clean rather than watching YouTube or playing video games. This might just be me, but I find washing dishes and listening to music really calming to my mind.
Give yourself a reward. Promise yourself a reward after you finish your assignments. The extra motivation can really help!
Have reasonable expectations. You should always push yourself hard, but sometimes there is just too much to do in one day. Keep your expectations reasonable, work hard, and you will succeed!
Try to implement these tips in your day, especially during the season of Lent when we're all trying to improve. Don't be discouraged by failure, but let it propel you forward to work harder.