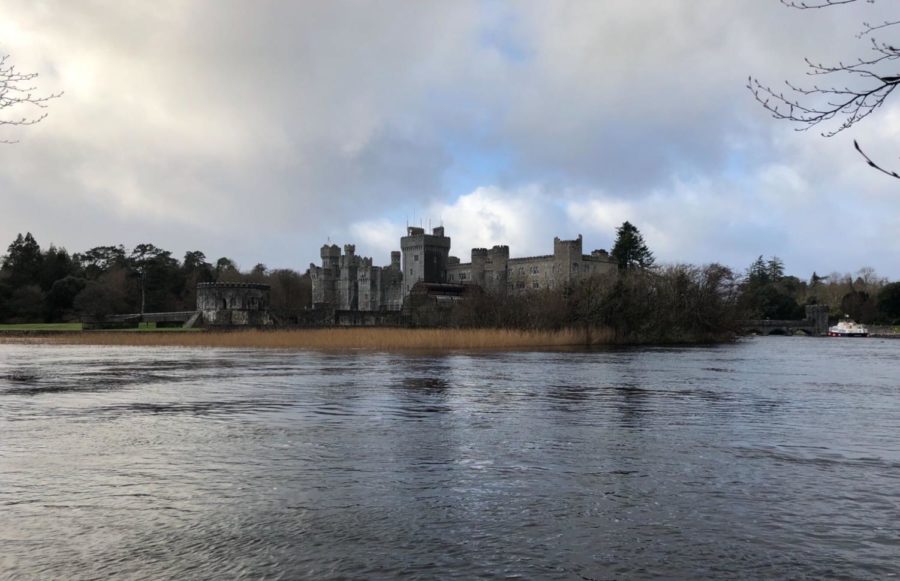 Around The World: Ashford Castle, Ireland
Ashford Castle
Ashford Castle, County Mayo, lies on the banks of the River Cong where it enters the Loch (lake) Corrib in the west of Ireland. It was first built by the Burk family next to a monastic site by Anglo Normans. 3 ½ centuries later, following a battle, the castle was taken over by Sir Richard Bingham.
In the late seventeenth century, it was handed over to the Brown family, who rebuilt it in the style of the French chateau.
The 1800s it was purchased by Sir Benjamin Lee Guinness- the family of the famous beer – who extended and modified it further. This castle we know today.
Further owners have since developed it into a 5-star plus hotel. Guests enjoy the luxious, historical setting and many local amenities such as, horse riding, fishing, golfing, boat rides, forest walks, and field picnics.
Ashford has hosted many illustrious guests such as King George, Ronald Reagan, and Princess Grace to name a few.
The towering grey battlements of Ashford Castle dominate the wild countryside. Behind its formidable facade and Irish wolfhound statues, who stand on sentry duty at the main entrance, is a cozy welcoming interior. The crackling fires and smells of delicious cooking greet the wind disheveled guests. Sumptuous tapestries, ornate gilded rooms, flower decked corridors and masterful paintings create a pleasant and delightful atmosphere.