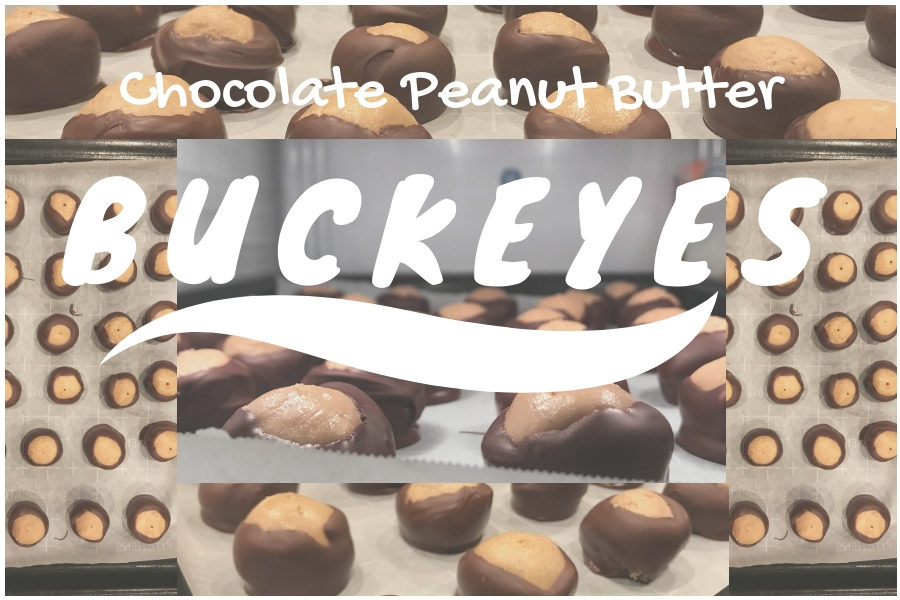 Delicious Buckeyes Recipe
Modified from the recipe of
Mallory (http://chocolatewithgrace.com/buckeye-recipe-peanut-butter-balls/)
yield:
ABOUT 40
prep time:
1 HOUR
additional time:
2 HOURS
total time:
3 HOURS
Buckeyes are traditionally from the state of Ohio and are a delicious treat consisting of peanut butter balls covered in chocolate. These delicious treats are a favorite of my family because my siblings and I were all born in Ohio, the "Buckeye land", and are fans of the Ohio State Buckeye football team.
Ingredients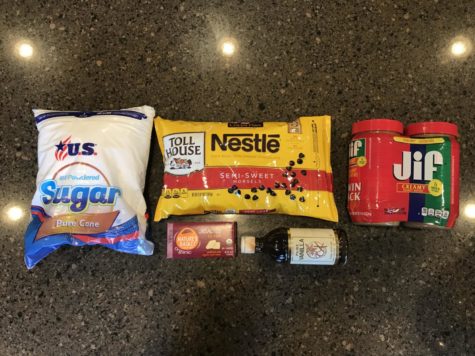 12 oz (1 1/2 cups) creamy peanut butter

1/2 cup butter, softened

1 teaspoon vanilla

1 pound (4 cups) powdered sugar

16 ounces semi sweet chocolate (chocolate chips work really well)
Instructions
In the bowl of a mixer, beat peanut butter and butter. Stir in vanilla. Add powdered sugar and beat on low speed until smooth.
Roll into 1 inch balls and place in the freezer for at least 1 hour.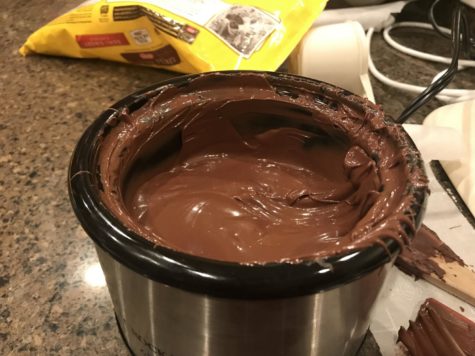 Place the chocolate in a deep bowl and microwave for 10-15 seconds at a time, stirring between intervals, until melted. (you can also use a double boiler or chocolate melting pot to melt the chocolate).
Dip the chilled peanut butter balls three fourths of the way into the melted chocolate and place on a wax paper lined cookie sheet until chocolate is set. (toothpicks are helpful for dipping).
Store in the fridge or the freezer.
Nutrition Information:
YIELD: 40
SERVING SIZE: 1 buckeye
Amount Per Serving: CALORIES: 175