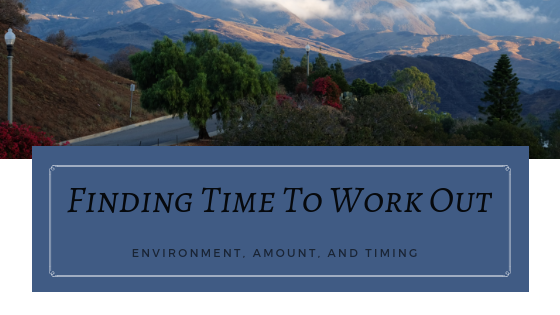 Finding Time To Work Out
Staying fit and healthy is important, but we often push it to the side if other things seem more pressing. This is especially true for students in high school. We all seem to have a million different things that bombard us constantly, but creating a schedule has helped me work out consistently. Here are three steps to take in order to successfully follow work out schedules, even in the midst of everything else you have going on!
Tip #1 Environment
First, look at the options you have for a workout environment. If you have the option to exercise at home, it is important that you push yourself enough to get a good workout. You might find that going to a gym where there are other people enhances or hinders your performance. I find that being held accountable by a trainer in a gym works much better than working out at home.  
Tip #2 How Often
Next, decide how often during the week you will exercise. Whether or not you are new to working out, you should always work out at least three times a week. That might seem like too much, but if you are a beginner, taking a twenty-minute walk, jog or bike ride is a perfect start. Once you start making progress, you can then increase the difficulty of your workouts. I have found that if I do not work out at least three times a week, I find it more difficult to go back to the gym than if I go more consistently.
Tip #3 Timing
Finally, are you a morning person or a night owl? If you drag yourself out of bed every morning and cannot function until lunchtime, I will recommend working out in the afternoon or the evening. If you lose steam around three in the afternoon, early morning workouts are for me. I find working out in the morning gives me energy and a sense of accomplishment for the rest of the day, but it's up to you!
I hope you enjoyed this article and that it provides you with the necessary information to really begin working out the way you want!