Tips and Tricks for Allergy Baking
Some of the most common allergens include: dairy, egg, peanuts, tree nuts, wheat, and gluten. Some allergies can be anaphylactic, which means if someone consumes the allergen it will result in a severe or fatal reaction. Thus, safe baking in allergy families is imperative. One simple, but extremely important, thing to avoid in baking is cross-contamination. This happens when food or remnants of food are accidentally transferred to something. Before baking, wipe down every countertop that will be used, wash baking trays and pans with soap and water, and check for leftover food or grease stains that were left on any item to be used.
Many baking recipes call for the common allergens (dairy, egg, peanut, tree nut, wheat, and gluten). Below are substitutes and advice on how to efficiently substitute allergens for safe choices.
Dairy Substitutes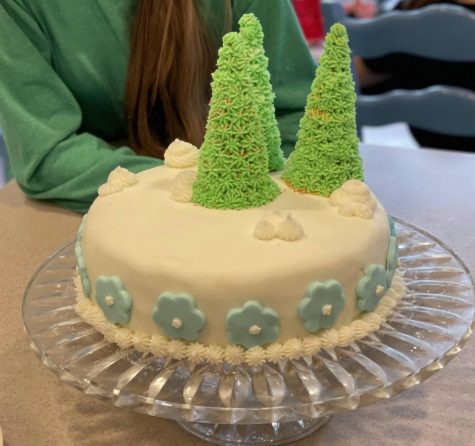 Nut and plant-based milks are plentiful today. One substitute for milk is nut milk, which will work for some. Others use soy milk in order to avoid nuts. However, some people are allergic to soy, so in that case use oat, almond, coconut, or rice milks. Another convenient choice is using a powdered soy or nut milk which usually takes a couple of tablespoons mixed with water to make eight ounces. However, follow the manufacturer instructions.
In most recipes, it is hard to tell the difference between using dairy milk or a non-milk alternative.
Butter Substitutes
There are various vegan butters on the market that are available for people to choose from. Two good brands would be Country Crock Plant-based Butters and Earth Balance Plant-based Butter. They work great with buttercream icing, pie crusts, and cookies.
Egg Substitutes
While eggs may seem difficult to substitute, it is actually quite simple. Although, certain egg substitutes are better suited for different recipes, depending on what purpose the egg serves.
Oil, water, and baking powder mix: Simply mix 1 ½ tablespoons of oil, 1 ½ tablespoons of water, and 1 teaspoon baking powder. This is equivalent to one egg and tends to work better in cookies, although, some cookies may or may not work well with this. This can also be used with muffins, but the following substitutes are better suited.
Applesauce: ¼ cup of applesauce equals one egg. This is great for muffins or for making a spice cake, carrot cake, or fruit bread; its mild flavor blends well with these recipes.
Banana: This may be another surprising substitute. ¼ cup of mashed banana equals one egg. This would work great with banana muffins or perhaps another recipe calling for banana, but typically using applesauce over banana results in a milder taste in the finished product.
Nut and Nut Butter Substitutes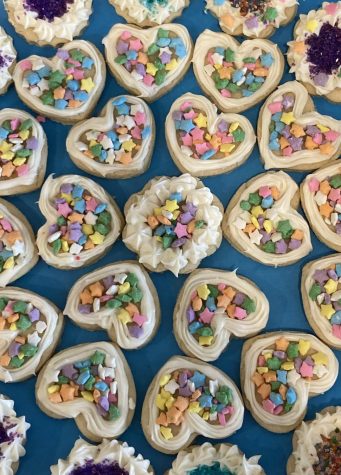 It is hard to substitute nuts and nut butters in recipes. Oats and flax seeds are two possible substitutes for nuts or chopped nuts, as they will provide a crunchy texture.
For a nut butter substitute use sunflower seed butter, almond butter, or soynut butter, depending on the allergy.
Last Thanksgiving, one MODG mom, Sarah Joly, made two really creative nut-free hacks. She made a pecan-free pecan pie. Instead of pecans, she used crushed pretzels. Some people may or may not have heard of pralines, as they are a Southern candy. They are made of white and brown sugar, milk, vanilla and pecans. Instead of pecans she used pretzels! Both recipes had the salty crunch, without using nuts.
Wheat and Gluten Allergies and Substitutes
For information on wheat and gluten allergies, Journalism student, Lucía Viloria, shared some information. She has some experience with these types of allergies.
"The difference between wheat and gluten allergies is how one's body responds to the wheat [or] gluten. Wheat allergies are caused by one's body rebelling against the presence of wheat and producing antibodies to combat wheat proteins. Gluten allergies, such as Celiac disease and gluten sensitivity, are caused by an immune response to gluten in the small intestine. For someone with a gluten allergy, consuming too much gluten over time can damage the lining of the small intestine.
"Alternative flours, like almond, coconut, amaranth, and oat flours, are great substitutes for wheat flour. Just be sure to know how different flours affect dishes according to their consistencies, because different flours have different results depending on what [you are] baking. Finding a great gluten free flour or making your own flour blend can be a lifesaver when it comes to baking. Just be sure to read your labels. Some nut flours have wheat flour added to them for consistency. If the gluten [or] wheat sensitivity is less severe, spelt, millet, and einkorn flours have very similar results to wheat flour, and produce very small amounts of gluten. These flours [are not] recommended for people with Celiac or severe allergies, because they contain some gluten."
Cake Baking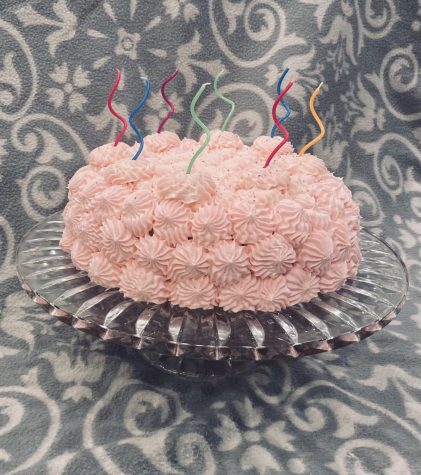 One common dessert that most people have made is cake. It can be difficult to find dairy and egg-free cake recipes. Sometimes when using an egg substitute in a regular cake recipe, it will affect the texture, causing the cake to "flop" or fail. A great recipe to try in order to change those results is Wacky Cake.
Despite the crazy name, this cake actually works and has an interesting history. Wacky Cake (or Depression Cake) came about in the 1930's depression, when money was scarce to buy supplies, and it was also popular during WWII, when certain ingredients were being rationed. This cake is made without eggs, butter, and sometimes milk; it may call for a plant-based milk. Wacky cakes can be better allergy-free cakes, as they are sturdier than regular cakes made with substituted ingredients, and they can also be baked in shaped pans.
Another option for allergy-safe cakes is the Duncan Hines cake mix, as it is free from most allergens. Applesauce tends to be the best substitute for boxed cakes. But be warned: when using egg substitutes in cake mixes, the egg substitute can effect the texture of the cake. This can cause it to be softer and not as sturdy. Tip 1: It is better to leave the cake in the pan and ice the top; do not worry about flipping it out! Tip 2: Adding a little extra flour to the boxed cake mix, around ¼ cup, can help with sturdiness. Do not add too much, as it may affect flavor and texture.
Baking and learning different substitutes is all about trial and error. Sometimes it will take trying a few substitutes in a recipe before getting the desired results. Baking is a science and adding substitutes in the place of other products can alter the chemistry. It is all about finding the right balance for each recipe. Thanks for reading and please comment below!