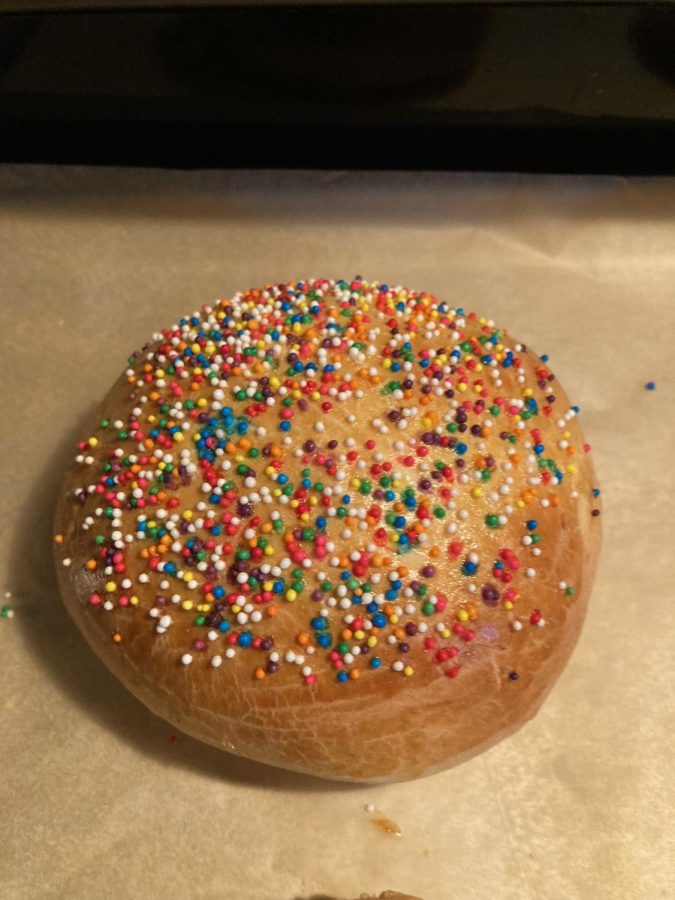 Cuzzupe: A Traditional Calabrian Easter Bread
Cuzzupe, a sweet, lightly orange flavored bread, is a Calabrian staple for Easter. Although cuzzupe is normally a dessert, this Easter treat can be eaten for breakfast and dessert. Easy to make, cuzzupe is very delicious and good to give out as Easter gifts!
Ingredients
6 cups of flour
4 teaspoons baking powder
1 cup granulated sugar
4 tablespoons vegetable shortening
6 large eggs
¾ cup of milk
The grated zest of half an orange
Confetti sprinkles (optional)
Hard boiled eggs to wrap the dough around (optional)
How to Make
-Preheat the oven to 350 F. Grease cookie sheets with butter.
-Sift the flour, baking powder, and salt together. Mix in vegetable shortening, sugar, and grated orange zest.
-Make a well shape.
-Add in the 6 eggs (leave one egg white for egg wash) and milk into the middle of the dough as if you are making pasta dough. Incorporate and knead well until it becomes a smooth dough.
-At this point, you may separate your dough into three equal portions if you want to braid it. If you are adding the hard boiled eggs, make sure to secure the eggs to the dough by adding dough around them. Be careful not to break them while doing this.
-After your dough is in the shape you want, beat the leftover egg white and use a pastry brush to brush the egg on top of the dough. If you added the hard boiled eggs, be careful not to let the egg white get on the eggs.
-Sprinkle the sprinkles over the egg-washed top of the dough (if your heart desires). Just be careful not to put too much; it's easy to overdo it!
-Bake the cuzzupe(s) for 20-25 minutes or until they are lightly browned. Let cool before serving. Enjoy!