St. Joseph: Why is it worth it to get to know him?
St Joseph, the Patron of The Universal Church, the Husband of Mary, the Protector of Jesus and His Mother, and the Patron of Fathers, Workers and Travelers and of a Happy Death.
Wow! St Joseph holds all titles and was the saint who was given the care of God and his immaculate mother; however his life is mostly unrecorded. We hear about him only briefly in the gospels in Jesus' childhood, and the devotions of saints and tradition.
But, why should we get to know St. Joseph? What can we learn from growing in friendship with him?
St Joseph was called a just man (Matt 1:19), and showed his obedience and faithfulness to God when he took Mary to be his wife, protected Jesus' life by the flight into Egypt, and was the guardian and provider of Mary and Jesus. He did all these things with obedience and haste, mirroring Mary's humility, obedience, in her life and her haste to visit Elizabeth.
St. Joseph was the first to be led to Jesus through Mary and stands as an example of how the faithful should love both mother and Son. St Joseph first knew Jesus through his mother and allowed his love for Jesus to become a total, paternal love. He took Mary and Jesus into his home and heart, and provided for them, much how the faithful must take the Holy Family into their home and heart and work to grow in love for them.
St Joseph is the protector of the Church, for in his seemingly unrecorded life, there is the example of how the lives of the faithful should be.
So many lives pass without being recorded much like St Joseph's. We are not all called to be a St. Therese, St. Thomas Aquinas, or a great martyr. However, we are called to be like St Joseph; called to live and work quietly, unrecorded, for Mary and Jesus and die in their loving embrace.
In the unrecorded small moments of day to day life is where sanctity begins, where we are called to encounter Jesus and His Mother.
Why should the faithful imitate St Joseph? Why should they have a relationship with him? St. Joseph was the first to love Jesus through Mary and he is an example to the faithful to live out love for Jesus and Mary in our daily, busy lives.
Some ideas on how to get to know St Joseph.
Read the Gospels! Reflect on St Joseph's role in salvation history, and allow yourself to reflect and meditate, even imagine the everyday life of the Holy Family's life.
Pray the Rosary, *especially* the joyful Mysteries. Where is St. Joseph in these mysteries? Where was his heart in these moments with our dear Mother?
Get to know Mary and Jesus! St Joseph devoted himself to protect and love them, and he will help us love them better if we ask him to.
Talk with him! St Joseph is patron of fathers, workers, travelers and of a happy death, AND of the universal Church! His paternal heart is ready to comfort and be present to you in whatever walk of life you may be going through.
Happy Feast of St. Joseph!
https://www.vatican.va/content/john-paul-ii/en/apost_exhortations/documents/hf_jp-ii_exh_15081989_redemptoris-custos.html
Leave a Comment
About the Contributor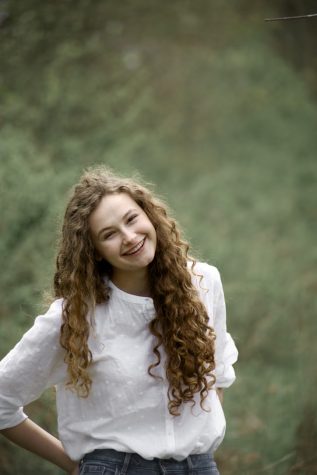 Kaity Gallagher, Reporter
Kaity Rose Gallagher is a News Production student and a senior at MoDG.  She has plans to attend higher education and major in theology.