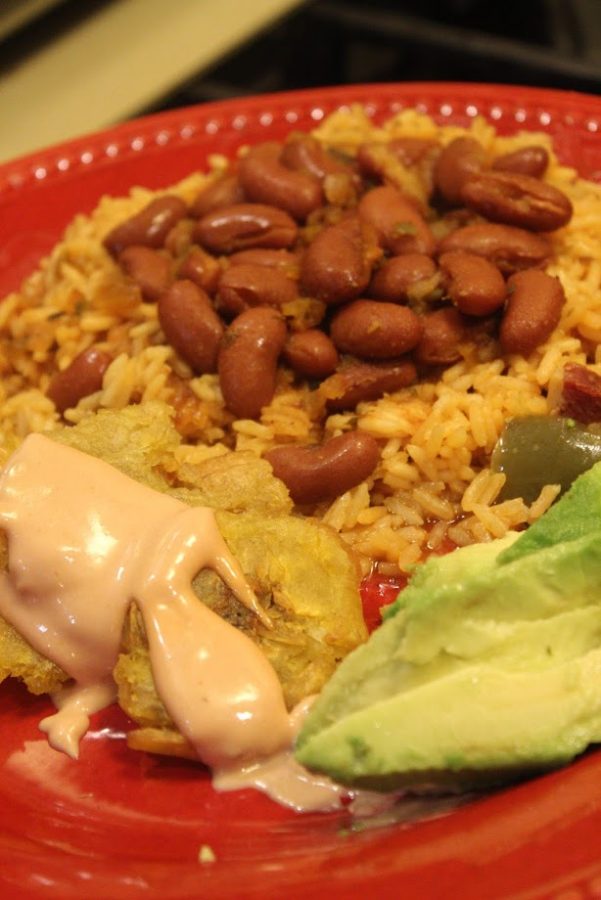 MasterChef: Tostones (fried plantains)
Tostones Recipe
Ingredients:
3 Plantains
2 cups Vegetable Oil
2 Tsps Salt
Garlic Powder (to taste)
Sauce:
¼ Cup Ketchup
¼ Cup Mayonnaise
Garlic Powder (Optional, to taste)
Paprika (Optional, to taste)
Instructions:
Tostones-
Bring canola oil to boil.
Cut ends of plantains off, cut down the side of the peel. Peel plantains.
Cut plantains, about ½ an inch thick.
Take out when they have reached a golden-brown color, but not cooked through.
Using a tostonera, smash the plantain flat. Return the mashed plantains into the oil.
Fry until they are crispy and have a nice brown color.
Serve hot with rice and beans.
Sauce
Mix ketchup and mayonnaise together in a bowl until the mixture is a pink color. Add seasoning to taste.