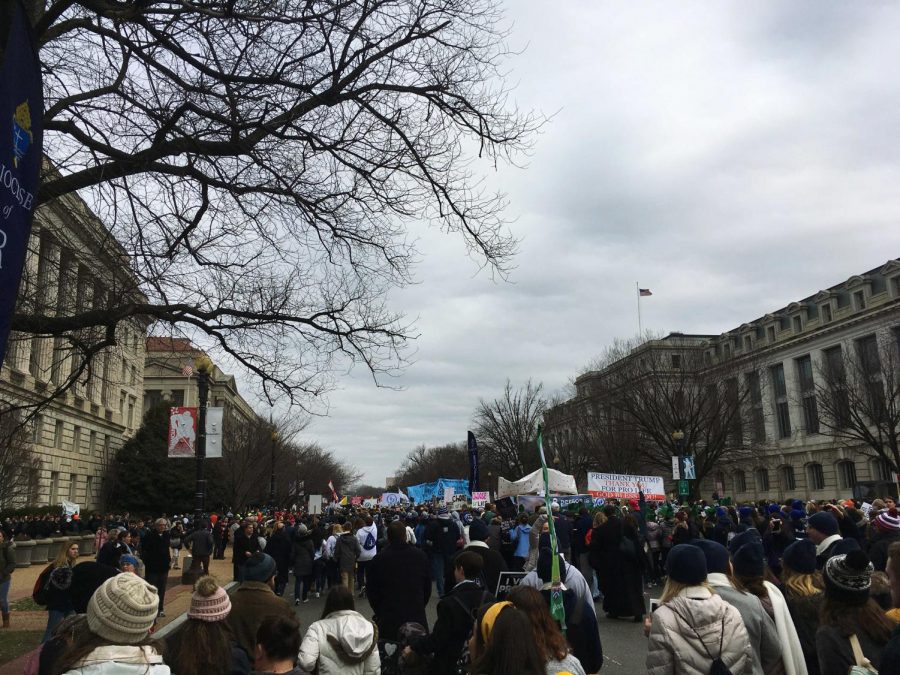 ShaLynne Marched for Life
February 5, 2020
People swarmed around me. I couldn't move.
I felt that my overly-full backpack offended everyone around me. This was my first March for Life, and I had no idea what to do.
The words of comfort that I needed came from one of my chaperones, "Even if it saves just one baby, right guys!"
These words were so lovely. They set the mood for me for the rest of the March.
When people swirled around me, when I felt cut off from my group, I remembered these words, the very reason I was here. 
Just the day before I had completed a Spiritual Adoption for a baby girl. It gave me so much joy to be in this place, to be marching in thanksgiving for her life, and for the lives of so many others in similar danger.
All the people around me were with me in my prayer. They didn't care whether my backpack was too full, or if I tripped on their heels.
They were praying with me and for me, and it was amazing.