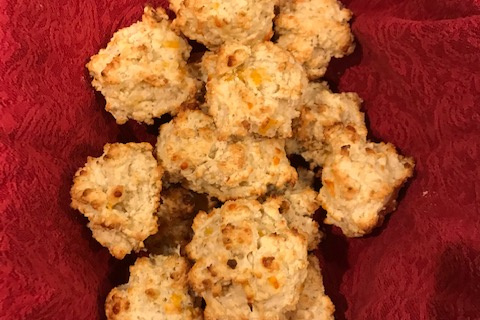 Cheese and Herb Biscuits
Cheese and Herb Biscuits
INGREDIENTS
2 c. all-purpose flour
1 1/2 tsp. baking powder
1/2 tsp. baking soda
1/2 tsp. salt
4 tbsp. unsalted butter
1/2 c. grated sharp Cheddar
2 tsp. chopped fresh rosemary
3/4 c. Buttermilk
DIRECTIONS
Preheat oven to 500 degrees F. Meanwhile, in a medium bowl, combine flour, baking powder, baking soda, and salt.
Using a pastry blender or two knives, cut butter into flour mixture until butter pieces are the size of peas.
Add cheddar and rosemary, and stir to combine.
Add 3/4 cup buttermilk and gently stir just until you get a shaggy, slightly sticky dough. (If mixture is too dry and not coming together, add up to 1/4 cup more buttermilk, 1 tablespoon at a time.)
Transfer dough to a lightly floured surface and roll into a 1/2-inch-thick round.
Using a 2-inch round cutter, cut out biscuits.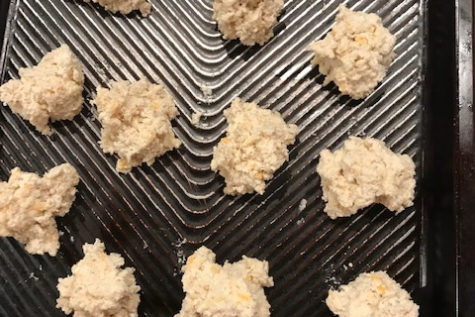 Gather dough scraps as needed, roll out to a 1/2-inch-thick round, and continue cutting until you have 12 biscuits total.
Place on a baking sheet and bake until biscuits are fluffy and golden brown, 8 to 10 minutes.
https://www.countryliving.com/food-drinks/recipes/a5141/cheddar-herb-buttermilk-biscuits-recipe-clx0514/