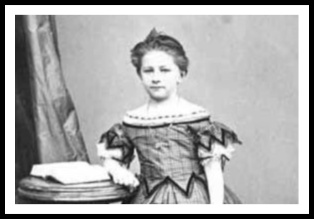 Public Domain
Saint Spotlight: Katharine Drexel
Saint Spotlight: Katharine Drexel
Katharine Drexel was born in Pennsylvania on November 26, 1858. She, her sister, and her two stepsisters were raised in a very wealthy and influential Catholic family.
Her father and stepmother homeschooled their children, and it is from them that Katharine grew to be passionately Catholic.
After Katharine finished school, she travelled around much of the United States. It was then that she learned of the unfortunate states of the Native and African American communities.
"
"Press forward and fear nothing.""
— St. Katharine Drexel
She decided that her mission would be to help these ailing communities, and began founding schools for Native Americans and African Americans across the United States.
"
"Holiness consists in one thing: To do God's will, as He wills it, because He wills it.""
— St. Katharine Drexel
In 1891, Katharine and a few other women founded the Sisters of the Blessed Sacrament, and made it her mission to spread the love of God to communities in need. They opened 60 schools for Native and African Americans in St. Katharine's lifetime alone, many of which are still running today.
Katharine passed away on March 5, 1955, at the age of 96. Her life's mission and work made a lasting impact upon two communities that needed God more than ever. She is an excellent saint to pray to for the well-being of America and her citizens.
St. Katharine Drexel Prayer
Ever loving God, you called Saint Katharine Drexel
to teach the message of the Gospel and
to bring the life of the Eucharist to
the Black and Native American peoples.
By her prayers and example,
enable us to work for justice
among the poor and oppressed.
Draw us all into the Eucharistic community
of your Church, that we may be one in you.
Grant this through our Lord Jesus Christ, your Son,
who lives and reigns with you and
the Holy Spirit, one God, for ever and ever. Amen.
"
"The Eucharist is a never-ending sacrifice. It is the Sacrament of love, the supreme love, the act of love.""
— St. Katharine Drexel