Meet Your Teacher: Kimberly Lazenby
MODG Teacher Chats with VOX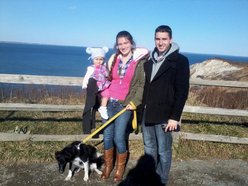 Hang on for a minute...we're trying to find some more stories you might like.
In a distance learning school like MODG, sometimes students don't ever meet their teacher. Here is a chance to meet MODG teacher, Kimberly Lazenby. She answers questions in this SKYPE interview about teaching math labs and LS biology, distance learning and what she does for fun on the East Coast.
–VOX Reporter Clare Calzada

About the Writer

Clare Calzada, VOX Reporter
VOX Reporter Clare Calzada is a senior at Mother of Divine Grace School.