Across Ireland: Brogan Family Interview
The Brogan family are an American Mother of Divine Grace family traveling across Ireland for six months! Here is how they juggle school, traveling and site-seeing!
What prompted you to travel to Ireland?
Our family has been wanting to travel to Ireland for a long time, since our grandparents and great-grandparents came from Ireland.  My husband and I planned trips twice before, but each time I became pregnant and the doctor advised me not to fly, so we canceled our plans.  Then we joked we'd maybe get there for our 25th anniversary, which was last December!  The timing was perfect because of our planned relocation from NJ to TN.  When our house sold in NJ, we sold most of our furniture with it, and then we packed our suitcases and books, and headed to the airport!
What is it like homeschooling while traveling?
There are some challenges, but mostly it is like homeschooling at home, with more field trips and fewer school supplies.  We brought all our essential books with us, but we don't have a printer to print the lesson plans, and we have a limited supply of pens, pencils, crayons.   The LS classes are at weird times because of the time difference. For the younger children, grades K, 2 and 4, we are using what we learn here on our field trips in place of the usual MoDG history and science for the semester.
What made you choose Ireland as a destination?
Besides the family connection, there were several factors.  One was the fact that the language is English (although in some places a fair amount of Gaelic is still spoken and used in schools).  Another factor was that we were able to rent houses big enough for our family at a reasonable price. A third factor was that it was somewhere the whole family agreed they would like to go.  We thought that it would be similar enough to the US to be comfortable, but different enough to get the feel of living in a different culture for a time.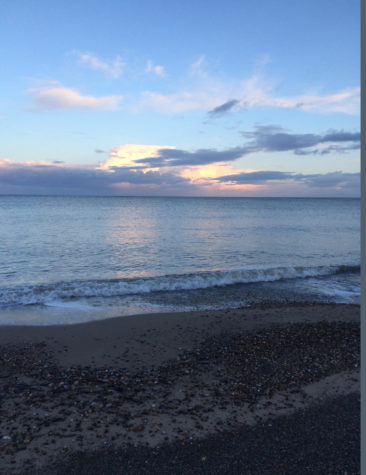 Where was your favorite place to stay?
So far (we are only half-way through with our 6 months), we have stayed in 3 places.  Dingle, County Kerry has been the best town, very family-friendly, easily manageable and not too big.  It also has had the best scenery! New Quay, County Clare was pretty remote, but we stayed in the best 200+ year old stone cottage!  It was cozy and peaceful. Now we are just outside Arklow, County Wicklow, and it is a lovely spot on the coast, but the nearest town feels the most like home of the places we have been so far, both in good and bad ways.  There is lots to do and good shopping close by, but also crowds and lots of traffic.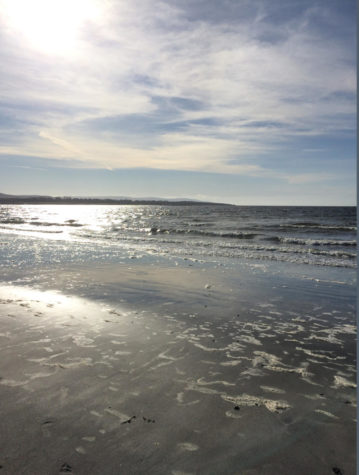 What tips/suggestions do you have for anyone traveling through Ireland?
You will need to learn to drive a car with manual transmission.
The roads are VERY narrow, but driving on the left side of the road is not as hard as you think.
Don't miss the Ring of Kerry!  It is stunning!
Bring your raincoat and rainboots.  It rains every day.
Bring slippers or very warm socks as all the floors are very cold.
Be careful to plan your Sunday because most churches only have one Mass!