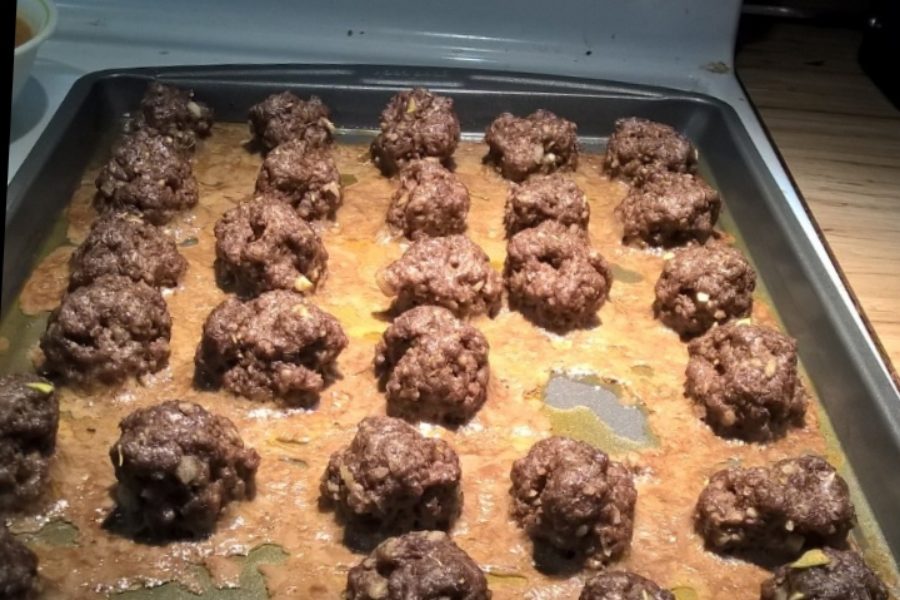 Healthy Meatball Recipe!
Every recipe has a story behind it. Most of my recipes just happen to have the same story: When we were little, my sister was allergic to gluten, wheat, dairy, peanuts, soy, eggs, green bell peppers, peas, and spelt.
It wasn't as hard as some might think it would be, largely because there are pre-prepared foods at the grocery stores which are free from the top 8 food allergens. Eventually, she grew out of her food allergies, but our lives didn't get easier.
Au contraire, they got a lot harder, food-wise, at least. My younger brother Jeremiah began having seizures, which we eventually found were linked to carbs and sugar.
We had to completely rethink our food mentality.
Rice and corn were no longer staples. Jeremiah was suffering mental setbacks because of the seizures, and if they had continued the damage may have been permanent.
This is why I started cooking. I wanted my brother to be able to have a variety of meals, to eat good food and find joy in doing so.
This is my recipe for meatballs. They are gluten-free as well as Specific Carbohydrate Diet legal (If you don't know what that means, here is a link to the site: http://www.breakingtheviciouscycle.info/). They can be dairy-free if you simply skip the butter at the end.
Without further ado, here is my recipe:
1/4 of a sweet onion
3-4 cloves garlic
3 Lbs. ground beef
2 large eggs
¾ cup of pure, raw almond flour, just ground, if possible. (Make sure it is very well-ground, or else your meatballs will have an odd texture.)
2 tsp. salt
2 tsp. chili powder
2 tsp. rosemary
½ tsp. black pepper
3 TBS. butter
1 TBS. olive oil
Step 1: Preheat oven to 350 degrees Fah
renheit. Mince the onion and garlic.
Step 2: Put all ingredients besides butter and oil into a large bowl and use hands to mix well.
Step 3: Use hands to make hamburger mixture into medium-sized balls and to place the balls on the trays. Bake for 45 minutes.
Step 5: Remove from oven. Melt butter (use intervals of 10 seconds or less for microwave). Combine oil and butter. Dip meatballs into oil/butter mixture and replace on pans. Bake for another 5 minutes or until done.
I recommend removing the meatballs from their pans if there's excess liquid, otherwise, the liquid will solidify around the meatballs.