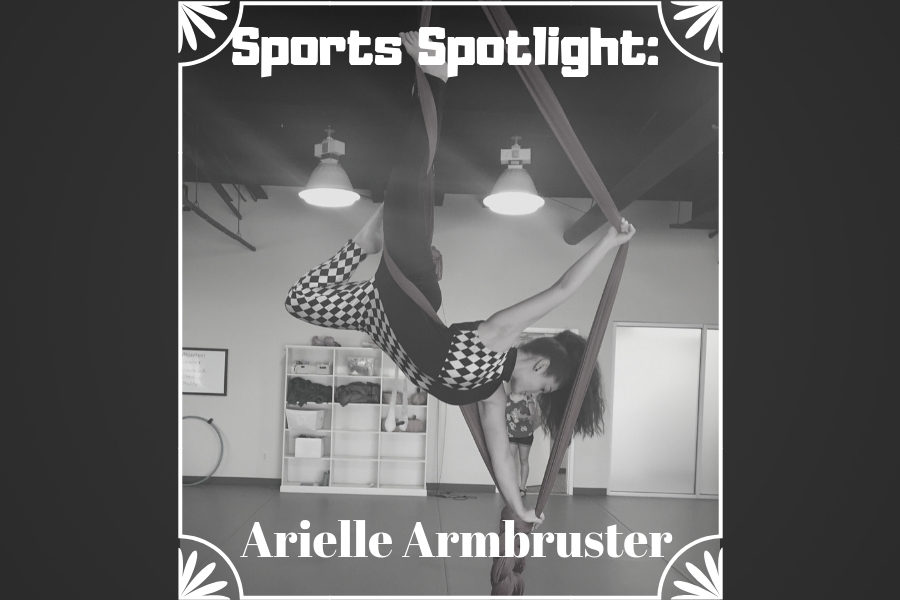 Arielle Armbruster is a 16-year-old MODG student from Lafayette, Louisiana who competes in aerial arts. Aerial arts is a sport that requires great upper body strength and a strong core.
During her interview, Arielle talked about all the different components of aerial arts, as well as what kind of exercises she does to help her train.
When it comes to the benefits of her sport Arielle said, "While aerial provides great physical strength, it also strengthens your mind and boosts confidence. It challenges you to do things you never thought possible, and when you achieve your goals, it is so rewarding."
Aerial silks, lyra hoop and trapeze are the three different parts of aerial arts Arielle practices. An aerial silk is a long, sturdy piece of hanging silk that the artist uses for different aerobic movements. It can hang as one piece or two, and can be used as a aerial hammock.
The lyra hoop is a hanging metal hoop that can spin while the performer does different moves. Arielle's studio also has a stationary trapeze, but is looking at getting a swinging trapeze in the future.
At the gym, Arielle does a lot of core and upper body strength work. She also does cardio and stretching, which are important because aerial arts requires great flexibility. At home, Arielle does push-ups, weight lifting, planks and crunches.
Her biggest tip for anyone involved in aerial arts is to build up your stamina and stay consistent.