10 Questions with Christina Ciola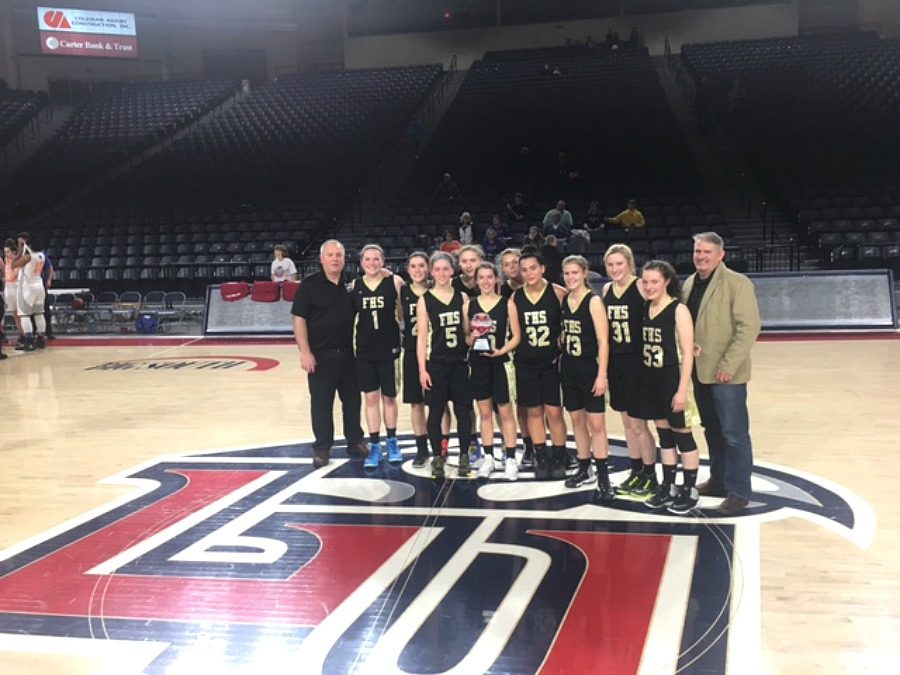 VOX reporter Gail Peterson got in touch with former MODG student Christina Ciola, who played in the East Coast National Basketball Championship (Homeschool Sports Network) Tournament in March, and asked her ten questions about basketball and the HSPN tournament.
1. How long have you been playing basketball?
I have been playing basketball since 5th grade. I was supposed to wait to join the [middle school] team till 6th grade, but some of the players on the team were getting injured and the Coach was in need of more players, so my mom volunteered me halfway through the season and I played the rest of the season with them and continued playing every year after till this year.
2. What position do you usually play?
I would say I'm normally a shooting guard, but I have played point guard as a main position as well in past years.  I also have experienced post (a rare occasion, but it has happened)!
3. What is your favorite thing about basketball?
My favorite thing about basketball is probably the action of it all. I love running down the court, having the adrenaline of an intense game coursing through you, having your teammates there and knowing they have your back. The excitement, fans, the whole ambiance is something I love.  And of course, having those games where you and your team just play your heart out and win!
4. Least favorite?
My least favorite thing about basketball probably has to do with your team. If you don't have a good, solid, team where everyone gets along and there aren't cliques and all the players are skilled and no one really is way better than anyone else – it can be a frustrating season! It is such a team sport that if one person tries to do it all, it leaves you feeling like "what did I do wrong in the game?" [or] "why did she need to try doing it all herself when we're here?" etc. For me that is very frustrating and the most annoying part of basketball!
5. Can you tell me about the best game you've ever had?
The best game personally that I've ever had would be when I hit a high of 24 points in a game this season vs. Central Virginia Homeschool Athletic Association. It was one of my best. But if you mean in general like the best game ever that our team did well in – that would have to be playing Seton this year, and winning the HSPN tournament last season.
6. Has basketball taught you anything about life off the court?
Yes definitely! It has taught me how to work hard towards your goals (academics, college, etc.), how to work alongside people (if you like them or not), how to support and encourage others and not think of yourself all the time (like family, friends, and people who are struggling), [and to] know when to lead others and when to follow in different situations [and] circumstances. There are so many, but these are some of the main ones!
7. Do you have any particular basketball players that you look up to?
Not really.  I don't follow basketball that much, although I have to say one guy in particular stuck out to me when I was watching a game this year. It was the NCAA Men's College Championship game 2016 between the Villanova Wildcats and North Carolina, and with 4 seconds left on the clock, Villanova makes this amazing play where their senior and captain Ryan Arcidiacono (one of their main players) drove but kicked it out last second to a junior on their team, Kris Jenkins, who makes the three for the win. I thought it was pretty selfless and humbling of Arcidiacono to give that game winning shot to a junior. He probably realized that everyone would be on him, but instead of taking it himself (because I have seen many players take it themselves anyways when a teammate is open and they have players bombarding them), he passed off to Jenkins.
8. What was the HSPN tournament like?
It was awesome! I always love seeing how many homeschool teams there are around the East Coast and it always seems like they get better every year so the program is definitely growing, which I'm super happy about! Walking around watching the other teams from your organization play, supporting them and having them support you, [and] going to dinners – it all is just so much fun and such an amazing time!
9. What was your favorite part of the tournament
My favorite part of the tournament was just going from event to event. There was always a game, three point competition, or dunk contest that was going on, so you could grab food, go watch, leave for your game, shower, go watch some more, and just hanging out with your friends and teammates during it all was so fun.
10. With your team winning 2nd overall out of a total of 24 teams, how did it feel to do so well as you did in the tournament?
I have to say it feels pretty good. We knew going in not to take any team for granted, but we also knew we were going to make it to that Championship game and no one was going to stop us. We all stayed focused every game and swept the teams in pool play. I was very happy with how we played in the last game! We all gave it our heart and soul, and that's the best I could ask for! It's also pretty fun to be able to say you're one of the best homeschool teams on the East Coast!
Christina has loved playing basketball ever since she was little, and winning second in the East Coast Tournament was a great way to end her senior season!
About the Writer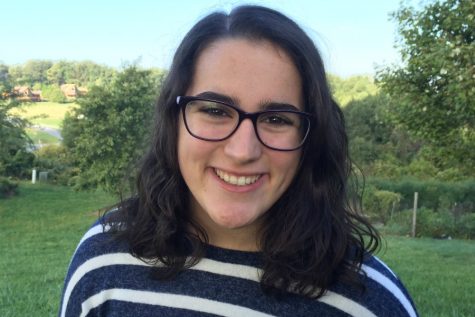 Gail Peterson, VOX Reporter
Senior at Mother of Divine Grace.