OPINION: The National Anthem and the Quarterback
Hang on for a minute...we're trying to find some more stories you might like.
On Friday, August 16th, San Francisco 49'ers Quarterback Colin Kaepernick made a controversial decision to sit during the National Anthem before a 49'ers pre-season game. He explains his decision in the above KTVU interview on YouTube.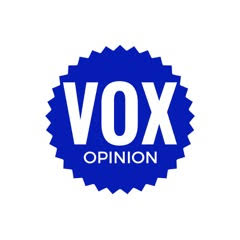 "I'm not going to stand up to show pride in a flag for a country that oppresses black people and people of color. There are bodies in the street and people getting paid leave and getting away with murder," says Kaepernick, whose father was African American, in an interview with the press. He is now under heavy fire from fans. There are some, however, who praise him and say that his actions were "patriotic" and "heroic." But certain facts may show flaws with Kaepernick's reasons.
Recently in America, there has been much racial tension. The death of African American Michael Brown by the bullet of a white police officer in August of 2014 sparked the fire which is now fought in street wars in major cities like Charlotte, Baton Rouge and Dallas. Racial tension has given birth to new kinds of racism and discrimination, mostly involving white police officers and African Americans. There have been many instances of police brutality over the last several years, but they have been hitting the news more frequently since August 2014.
While it is true that there is police brutality in existence, it is also obvious that the majority of police officers in the country are not in their jobs for the purpose of killing African Americans.
However, when being interviewed by the press, Kaepernick was asked if his sitting was "a blatant indictment against law enforcement in general." Kaepernick evaded the question by saying "There is police brutality. People of color have been targeted by police, and that's a large part of it. That needs to be taken care of."
Kaepernick has been seen in practice wearing socks with pigs dressed as police officers. It seems he is generalizing police brutality among all police, but doesn't want to say it. Kaepernick  gets police protection during every game and practice.
In addition, fans, some of whom may be police officers,  contribute to his salary through ticket sales, concession, merchandise, and parking sales across the NFL. According to spotrac.com, Kaepernick makes an average of $19 million annually. The contract he signed when he was drafted to the 49'ers has a value of $114 million for six years, with $61 million guaranteed and a $12 million-plus signing bonus.  The point being made here is that Colin Kaepernick's reason for sitting is hypocritical and ungrateful. While he says that our country oppresses  blacks and people of color, he gets paid millions for entertaining fans who have done so much for him and his career.
Another point: while it is true there is police brutality, the violence against African Americans is mostly black on black in single victim/single offender murders.  The FBI records show that of the 2,491 African Americans killed  in 2013, 2,245 of them were killed by other African Americans. This does not, however, negate the police brutality. That problem does exist, but it is important to acknowledge the equally unacceptable black on black deaths happening.
This all leads to Kaepernick's action of sitting out the National Anthem. Is it permissible for him to do this? The answer is yes. Every American has the right to sit out the National Anthem. The only problem with him sitting out is that his reason for doing so is flawed.
Many Americans hope that, within the course of time, interracial crime and discrimination will be worked out and become a thing of the past. Until then, says Kaepernick to CBS, "I'll continue to sit. I'll continue to stand with the people that are being oppressed.…When there's significant change…I'll stand."