Ave Maria University's Annunciation Feast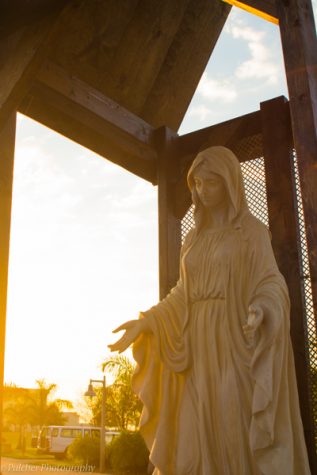 The Annunciation is one of the most joyous and beautiful feasts that Catholics have the opportunity to celebrate throughout the Liturgical year.  Every year, the students and faculty of Ave Maria honor this feast by gathering together to celebrate the Incarnation. Due to Good Friday falling on March 25th this year, the feast day was moved to April 4th, the day after Divine Mercy Sunday.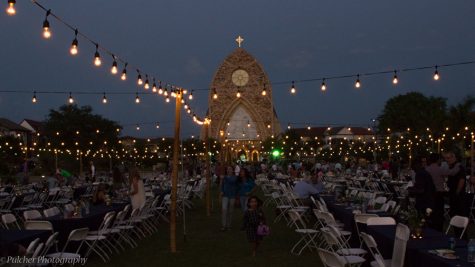 The celebration began with hundreds of students, faculty and town residents coming together to worship Our Lord in a Mass. Following the Mass, people poured out of the Oratory and into the Academic Mall for dinner. This was an opportunity for everyone in Ave to get together, meet new people and celebrate the joy of the risen, incarnate, Christ.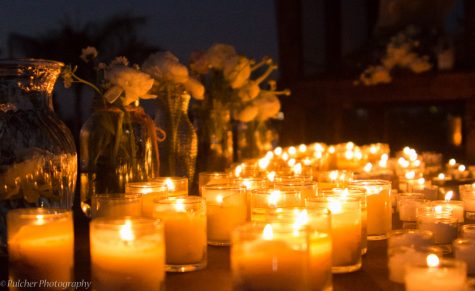 Once dinner was over, some families went back home while the students flocked to the stage to dance. Ave's home-grown band, "Chicken Tender Day", played multiple pop classics while the students danced. After the final song, the tones of "Stabat Mater" echoed through the Academic Mall while the students prepared for a rosary walk. As always, Ave Maria University has kept the focus on Christ and the feast being celebrated.