Did You Know: Happy St. Patrick's Day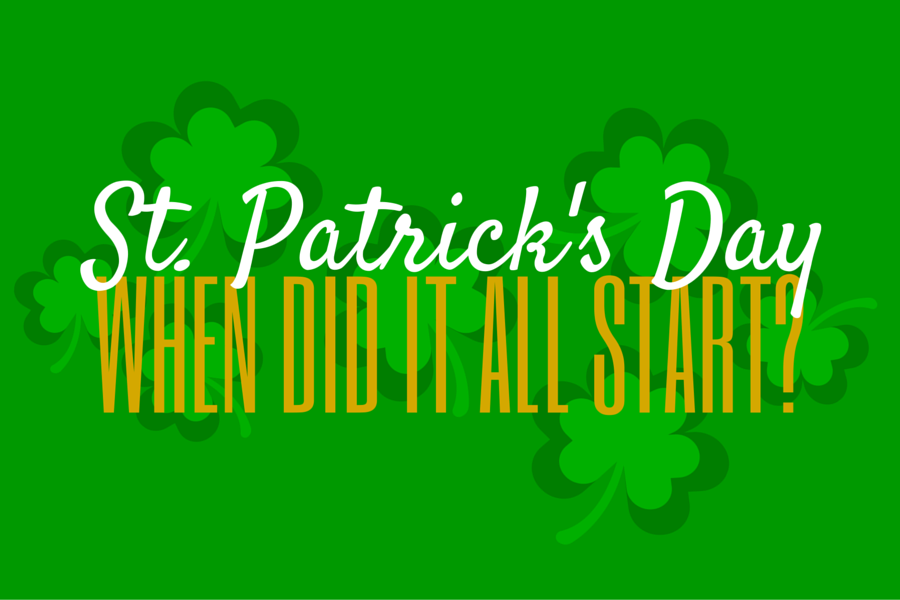 Did you know that, although it is mainly an Irish holiday, the first official St. Patrick's Day celebration was actually held in the United States of America?
The entire event originated as a commemoration for one man, St. Patrick, who was born in 387 AD in Britain. As a young man, he was kidnapped and sold into slavery in Ireland. After six years, Patrick escaped and fled back home, but later returned to Ireland as a Roman Catholic priest to bring the faith to the Irish.
He remained there until his death. Patrick was extremely successful, and is now credited with almost all of Ireland's conversion to Christianity. For the Irish, attending Mass on March 17, St. Patrick's feast day, was a way to celebrate their history as Christians, as well as to remember all St. Patrick had done. But how did this low-key, local tradition become so large-scale?
In the 18th century, Irish soldiers came to America and enlisted with the British Army. It was only natural that they would keep with tradition and celebrate March 17, despite being on foreign shores. In 1762, the first recorded St. Patrick's Day Parade took place in New York City, held by Britain's Irish soldiers.
Soon, Irish immigrants started to trickle into America, leading to millions of Irish living in America by the mid-19th century. As the years went by, Irish-Americans more openly showed pride for their heritage, customs and traditions. After the close of World War II, the celebration of holidays became more lively and widespread in America.
Non-Irish Americans, encouraged by the mass-marketing of holiday cheer, began to join in the fun, celebrating Irish pride right along with the Irish. It was not until 1903 that St. Patrick's Day became an official non-religious holiday in Ireland itself. Today, St. Patrick's Day is still celebrated in remembrance of St. Patrick and his contributions to spreading the faith, but it is also a day for Irish-Americans to pay tribute to their roots in the Emerald Isle.
Whether you're Irish or not, you probably celebrate St. Patrick's Day. How do you celebrate? Are you Irish? Do you wish you were Irish?  Tell VOX  by sending your name, statement and a picture to Letter to the Editor (https://modgnews.com/submit-a-letter/).
Happy St. Patrick's Day!