2015 Winter Formal
One hundred and twenty-eight students attended the MODG Winter Formal on January 23, 2015, in Washington,D.C., which was coordinated by Mrs. Ellis and her daughter, Elizabeth Ellis.
The formal began at 6:30 pm  with a three course meal, during which MODG student Peter Maggio gave a speech on why one should march in the March for Life. (See video, above.)
The formal continued with hours of dancing to songs that had been requested ahead of time by participating students. During the formal, students were treated to swing dancing and fox-trot lessons by the instructors, Bob and Bobbi Rush, from Lancaster, PA. The night ended at 11:00 pm with pictures, giveaways and sad farewells.
The first formal, in 2012, had about 35 students in attendance and took place in a church meeting room, which inspired Mrs. Ellis to rent a larger venue, a school gymnasium, in 2013. This, however, wasn't easy.
"Because the Ball had to be during the week due to the March for Life's scheduling," said Mrs. Ellis, "we had to tear down the school cafeteria, set it up for the dinner and dance with tables, balloons, speakers, etc., and then had to reset it ready for school the next morning. The parents were wonderful to stay until all hours of the evening to help with the workload. I finally thought to myself, 'If the students want a formal, we're going to do this right!'"
Mrs. Ellis found the Capital Ballroom at the Key Bridge Marriott and said, "it was exactly what I had in mind. The students seem to agree!" It was the location for the formal in 2014 and again in 2015. Mrs. Ellis is already trying to reserve it for the 2016 formal.
The Ellis family requests that all students and chaperons who took photos at the formal to send them to:
The photos  are being added to the blog, MODG Photos and Fun,  for MODG students to access anytime.
About the Writer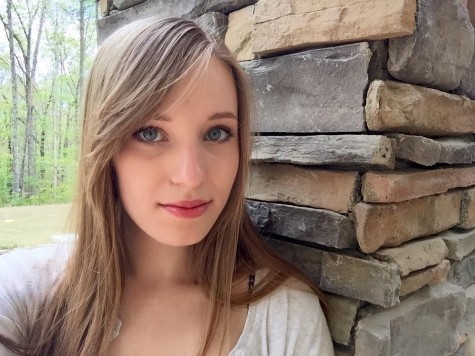 Mary E. Hammer, Editor In Chief