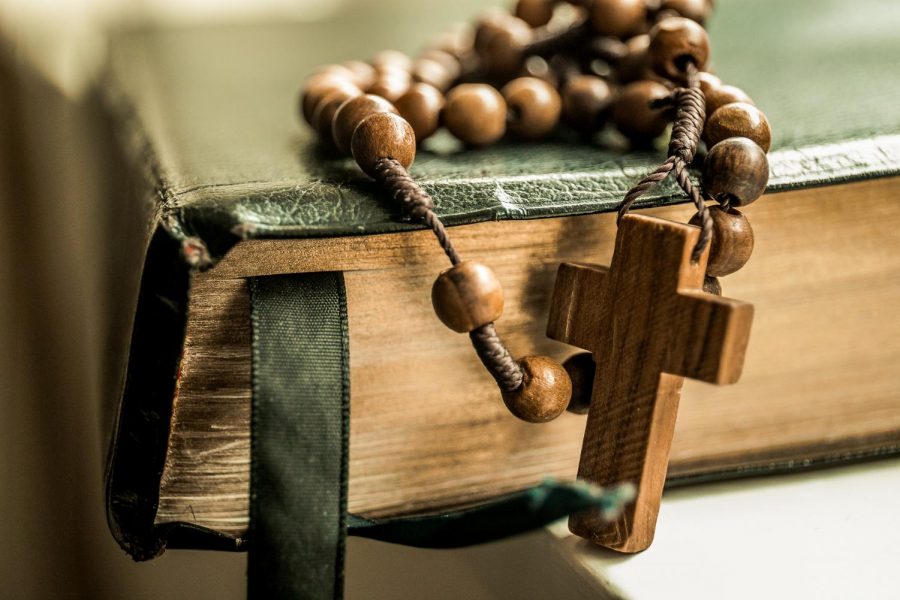 James Coleman
Interviewing My Confirmation Teacher: Mrs. Fabiola Lopez
How did you become a Confirmation teacher?
About 20 years ago I went to our parish faith formation office to enroll my oldest son in Confirmation preparation. I had already been an active volunteer with the youth group but mostly behind the scenes. That day when I went to register my son the youth minister told me that the couple who had led Confirmation preparation for several years was moving away and they did not have anyone to replace them. She asked that I consider taking the position and after praying about it, and talking with my husband I decided I would. I have been helping with Confirmation in one way or another ever since.
What is the most rewarding part of being a Confirmation teacher?
One of the things I like about being a Confirmation Catechist is that it gives me the ability to walk with teens as they prepare for Confirmation. I like to hear them discuss concepts with each other and to listen to them as they work through an idea. I love those "ah ha" moments when I can see that a lesson has resonated with them. However, I think the most rewarding thing is when I see a teen who has been recently confirmed becoming more involved in the life of the parish. In doing so they are actively responding to their call to build the Body of Christ and that is rewarding to see.
What advice would you give to a potential student who is unsure if they are ready to be confirmed?
If a student told me that they were unsure about being Confirmed I would encourage them to still go through the preparation process. This will give them the opportunity to ask questions both of others and of themselves. Your preparation process is an opportunity to gain not only better understanding but also a deeper love for what it really means to be Catholic
How many Confirmation students have you taught in the past few years?
I am not sure how many in total. I have been at the Co- Cathedral for 3 years and we have had 42 candidates go through the Confirmation process.
How important is the Sacrament of Confirmation and what does it prepare you for?
The Sacrament of Confirmation completes the sacraments of initiation that were begun with our Baptism. In Confirmation we receive gifts from the Holy Spirit that will empower us and strengthen us to give witness to Christ. Confirmation is not the end but rather the beginning of a journey of lifelong growth and learning. A Confirmed Catholic is called to live their faith in such a way that we are always building the Kingdom of God.
How did Confirmation shape you into the person you are today?
I believe that it was during the Confirmation preparation process that I first began to understand that God had a specific calling for me (and for each of us). It was also where I first realized how rich the Catholic Faith was and how much I still needed to learn about it. Confirmation showed me that everyone has a part to play in building the Kingdom, and that if I trusted in the Holy Spirit, I would always find the strength for whatever God called me to do.