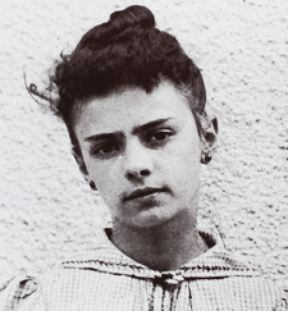 Saint of the Month: St. Elizabeth of the Trinity
St. Elizabeth of the Trinity is a Carmelite Saint who was born to an army captain and his wife, Madame Catez, in Dijon, France, 1880. When Elizabeth was seven years old, her father died, leaving her mother to take care of her and her younger sister. As a young girl, Elizabeth was an amazing pianist, dressed up as nuns with her sister, and had a fiery temper.
When she began catechesis for her First Holy Communion, Elizabeth began fighting what would be an ongoing battle in an attempt to conquer her fierce temper…this daily war was waged for almost three years.
When Elizabeth reached the age of nine and was still having everyday tantrums, Madame Catez told Elizabeth that she would not allow her to receive her First Holy Communion until her rages ceased. From this day on, Elizabeth seemed altered, practicing a gentler countenance with "an iron will" (ETB, p. 77).
The name, Elizabeth, means "house of God", and this is exactly what Elizabeth aspired to be. At the age of ten, Elizabeth received her First Holy Communion. Reflecting back on that holy day a few years later, Elizabeth wrote this poem:
"Blessed day, the most beautiful of my life;
The day when the sweet Lord took possession of my heart,
That great day when we gave ourselves to each other completely!
That day, when Jesus made His dwelling in me…the day when Jesus rested in me…
I heard His Voice speak."
After receiving Jesus Christ in the Sacrament of the Eucharist, Elizabeth said that her goal was "to keep my love and life for Him alone." (PG, p. 16) From this point on, Elizabeth seemed completely transformed.
The patron saint against illness, of sick people, and of the loss of parents, Elizabeth believed wholly and exuberantly in the love of the Lord and yearned in a beautiful way to adore the Trinity constantly within her heart. Elizabeth of the Trinity died at the age of twenty-six from Addison's Disease, and her feast day is celebrated on November 8th.
October Beatifications of 2020
Blessed Olinto Marella, a classmate and friend of Pope John XXIII, was beatified on October 4, 2020.
Blessed Carlo Acutis is the first millennial to be beatified. He died at the age of 15 in 2006 and was beatified on October 10th, 2020. Blessed Carlo was considered a "computer geek" and designed and created an international catalogue of Eucharistic miracles (http://www.miracolieucaristici.org/en/Liste/list.html).
Blessed Fr. Michael McGivney, the founder of the Knights of Columbus, was beatified on October 31, 2020.