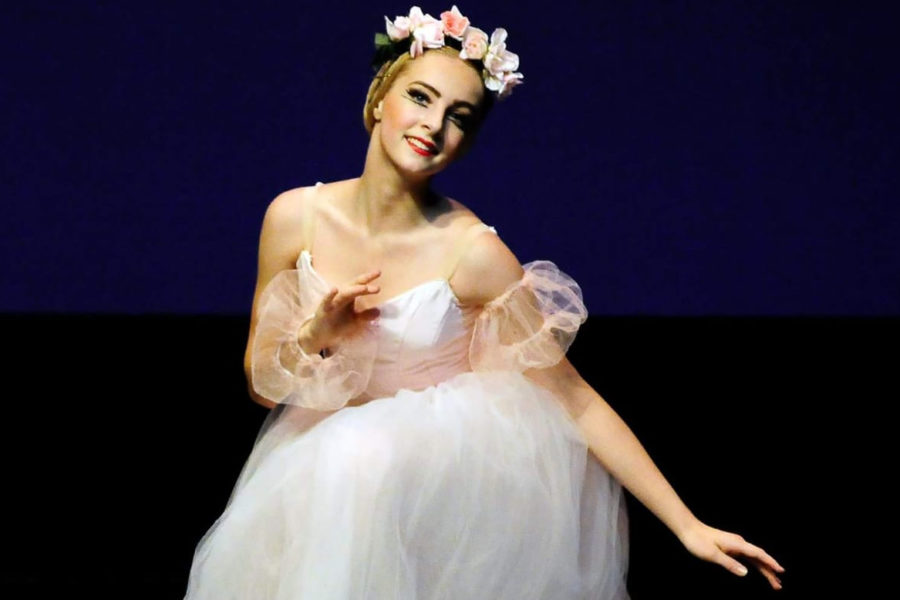 Ben and Anne Hansen
MODG senior Emmanuelle Watkins answered some questions from MODG Reporter Mary Sabados about what it's like to be a ballerina.
Emmanuelle is the Sugar Plum Fairy in The Nutcracker for the Maryland Youth Ballet's production this Christmas season.
When did you start ballet? How long have you been dancing?
I started dancing at the age of 5 in a ballet school, (Pamela Hayes Classical Ballet) in California. I've been dancing 12 years (almost 13 now). I recently moved to Maryland, where the rest of my family lives and now dance at Maryland Youth Ballet.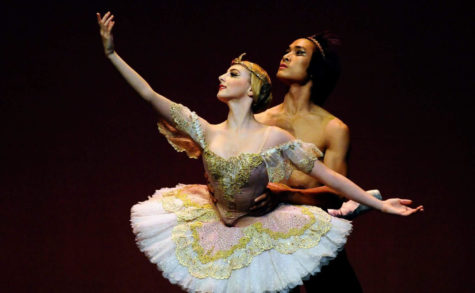 What type of ballet do you study?
I have been trained in Classical Ballet. Originally trained in RAD (Royal Academy of Dance), but having moved I have been exposed to different training styles.
Do you have a favorite part of ballet? If so, what?
Most dancers are either turners or jumpers… (some are both). I definitely enjoy jumping better than turning, but I love all aspects of ballet, the difficulties and "easier" parts.
For you, what is the hardest part of being a ballerina?
I think the hardest thing in ballet isn't even necessarily doing a particular step, but dancing as you're doing the step. Not just the physical but the emotional, all the while making it look effortless.
Do you train a lot? How many hours do you put into ballet a week?
I train every day from 10am to approximately 6pm, depending on the day of the week, as well as weekend rehearsals. It can be 35 to 40 hours a week, depending on my rehearsal schedule or other extra classes I have on certain days.
How does school work into your schedule? (Or how does ballet work into your schedule?)
I have about an hour or two each day to get my schoolwork done, as well as mornings and evenings. Although my everyday schedule is very busy, my school schedule this year is a bit lighter, which is very nice.
Do you use pointe shoes? If so, what are they like? How do you feel dancing on your toes?
I do dance on pointe. They can be very painful depending on the number of blisters or bruised toenails you have, but once you callus your feet it's not as bad. I love dancing on pointe. Although at times it can be very technical, it's also freeing.
Do you perform? If so, what is it like dancing on stage?
I do perform, usually two ballets, one or two contemporary choreographies and one smaller production in a year. Dancing on stage is amazing. It's actually quite hard to explain. I'm usually very nervous before performing, but once I go on stage all the fear goes away and it's just you and the music.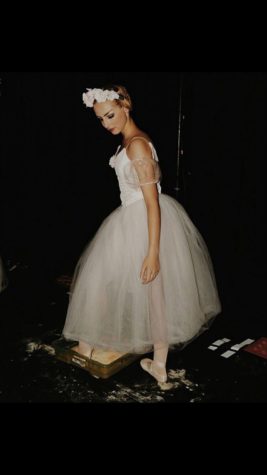 What are ways you remember all of your choreography?
Repeat. Repeat. Repeat. (And then repeat some more.) You can go over it in your head, listen to the music, or watch it, if there is a previous recording of it.
Are injuries common?
Injuries can be very common, especially if you don't take care of yourself or your body. Icing and rest is a necessity. As a dancer, you're hyper aware of your body and you can tell very quickly when something feels wrong or off, but I don't think there's a day where your body feels perfect.
What part would you like ballet to play in your future?
I am trying to become a professional ballet dancer. As it is my senior year, I intend to audition for different ballet companies and/or apply to become a trainee with a company, with schooling on the side for the time being, especially as this industry is more approachable at a younger age.